OKECHOBEE COUNTY, Fla. — Human remains were found in Okeechobee County on Saturday not far from where missing Lyft driver Gary Levin dropped off a passenger before he vanished Monday.
In an email sent late Saturday afternoon, the Okeechobee County Sheriff's Office said it was at the scene with agents and crime scene analysts with the Florida Department of Law Enforcement.
The body was found around 10 a.m. off Northeast 40th Terrace and State Road 70 in a wooded area near the Okeechobee County Agri-Civic Center in the northeast section of the city, Jack Nash, a spokesman for the Okeechobee County Sheriff's Office, told WPTV reporter Briana Nespral.
"There was some intelligence that was gathered by Florida Department of Law Enforcement that led them to this location," Sheriff Noel Stephen said.
Positive identification of the person is pending an autopsy.
Levin's phone pinged between 4 p.m. and 5 p.m. Monday about 2 miles from where the remains were found.
A multi-state, multi-agency search took place for the missing Palm Beach Gardens driver, whose vehicle was driven by a man apprehended in North Carolina and is facing murder charges of a man in Wauchula.
Levin, 74, has been missing since Monday when his family said he picked up a customer in Delray Beach.
Lindsay DiBetta, the missing man's daughter, posted on Facebook:
"At this moment, we ask for privacy as we process the latest developments in my fathers case. Thank you for all the love and support."
Earlier Saturday, she wrote:
His red 2022 Kia Stinger was spotted in Miami, then in a rural area north of Lake Okeechobee, and later in Gainesville.
Matthew Flores, 35, was seen in the car Thursday night and apprehended in North Carolina after a three-county search that originated in Florida. Flores appeared before Judge Michelle McEntire in Rutherford County, which is 72 miles west of Charlotte, on Friday.
He is accused of killing Jose Carlos Martinez in Hardee County. Stephanie Velgara, a woman who authorities said assisted Flores in fleeing from police, will be charged with being an accessory after the fact in the killing of Martinez.
A Lyft representative told WPTV the ride-share service has no record of the suspect requesting a ride on its platform.
Flores is being held on a $2 million bond for a Florida fugitive warrant, as well as second-degree murder, possession of a firearm by a felon, discharging a firearm in public, eluding law enforcement, speeding and intoxicated driving. Flores is scheduled to have another hearing Feb. 22.
Flores is from Hendersonville, which is 44 miles west of Rutherford County, and has an extensive record of drug charges and fleeing from police. Flores spent a year and seven months in a North Carolina prison and was released in May 2022.
Prison records show Flores was arrested by Hendersonville police in October 2020, when he drove off when questioned about a citizen complaint.
According to a police report from Hendersonville police, Flores struck an officer with his car, though the officer did not need medical attention.
WPTV visited a home connected to Flores' relatives, who once lived in Hendersonville, and found it boarded up and abandoned.
Neighbors told WPTV they have no recollection of Flores or his relatives but said the area has improved since Hendersonville built its new police headquarters in 2021, after members of the Flores family moved to Florida.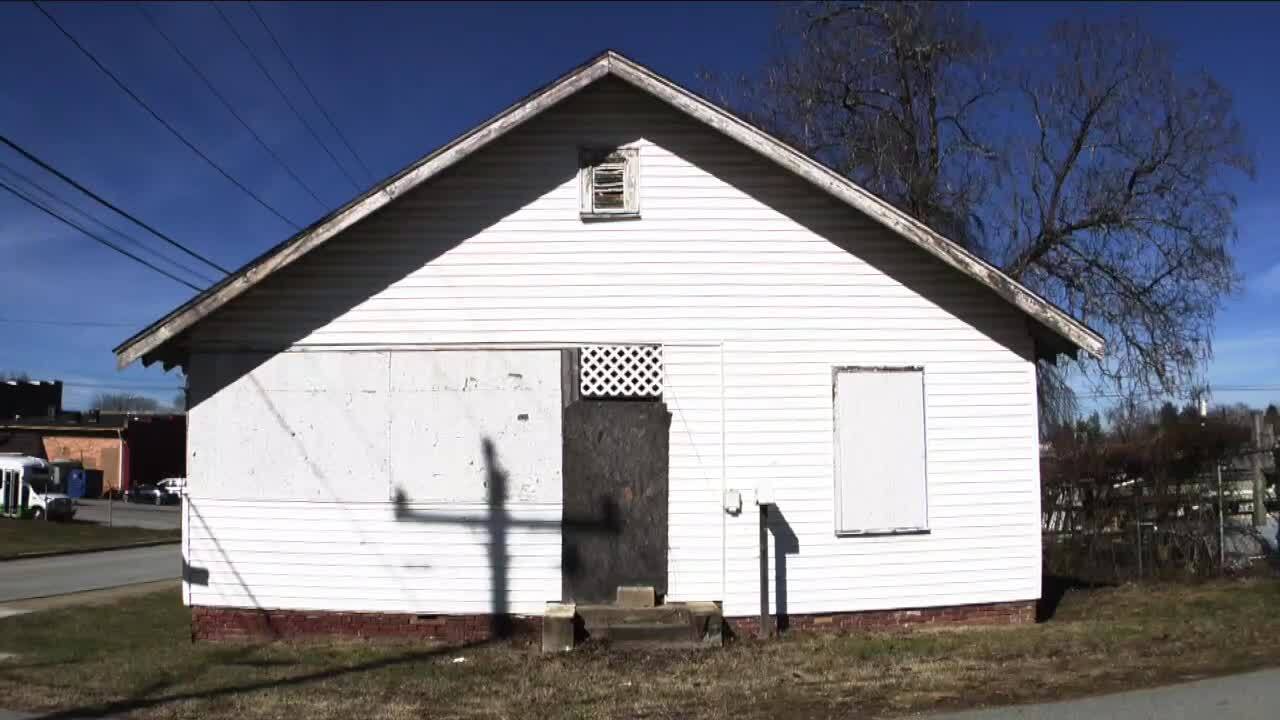 Levin's vehicle was seen Thursday evening in North Carolina after the U.S. marshal's regional task force asked authorities to be on the lookout for him.
Flores is a suspect in a Jan. 24 killing — nearly a week before Levin disappeared Monday.
Authorities are investigating how Flores obtained the car. Levin's family said they do not know whether Flores was the passenger Levin picked up in Delray Beach.
Wauchula is about 70 miles southeast of Tampa and about 127 miles northwest of Levin's home in Palm Beach Gardens.
DiBetta told The Associated Press the family has learned that Levin took an unknown customer to Okeechobee, a small city on the edge of Lake Okeechobee, and completed the ride sometime after 4 p.m. Monday.
He also spoke to friends by phone about 4 p.m. that day.
Levin's neighbors and some friends Saturday night told WPTV's Meghan McRoberts said they heard the news about the discovery of the remains.
"That's very disturbing," a neighbor across the street said. "I hope that's not the case or his case but it's sad to even hear that there was remains of somebody. You know we pray for peace in the world."
A handwritten note by neighbors taped to his garage door. It read: "Gary, we love you and praying for you to be returned safely to your family."
DiBetta said her father was an auto body salesman before retiring to Florida, and that his car "was his baby."
The missing man's brother, Donald Levin, 80, told WPTV in a phone interview Friday night: "I hope he's out there, and there's some miracle we find him alive."
The brothers grew up in the same room in Philadelphia.
Both share a love for the Philadelphia Eagles and enjoy watching the games on Sundays at Donald's home.
Donald said his brother enjoys meeting new people, including as a Lyft driver.
"I think most of the passengers enjoyed it, and I guess there were some that wanted a quiet ride, but that wasn't what you got with Gary," he said.
The Florida Department of Law Enforcement has established a tip line at 239-278-7170 in the case or you can contact the Palm Beach Gardens Police at 561-799-4445.