The White House said Friday morning that President Donald Trump and Melania are scheduled to arrive in Palm Beach County at about 5:40 p.m. He is scheduled to leave Joint Base Andrews in Maryland at 3:20 p.m.
FAA restrictions released Monday and are in effect through Sunday.
RELATED: More President Trump coverage
Trump said Thursday he will visit Parkland at some point, but it's unclear if that will happen this weekend.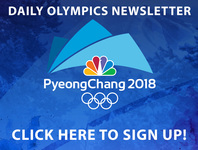 The president and first lady Melania Trump were in town earlier this month.
The town of Palm Beach said traffic patterns will begin Friday no later than 6 a.m.
This will be the president's sixth trip to Palm Beach County since Thanksgiving.
CHANGES IN TRAFFIC PATTERNS BEGINNING FRIDAY, FEBRUARY 16, 2018 NO LATER THAN 6AM: Expect traffic delays and road closures in this area thru Monday, February 19, 2018. Motorists are encouraged to seek alternate routes. http://t.co/sMJmvbnKHg

— Town of Palm Beach (@townpalmbeach) February 14, 2018