President Donald Trump and the first lady returned to Palm Beach County Friday night.
RELATED: More President Trump coverage
FAA restrictions went into effect Friday and continue through Sunday.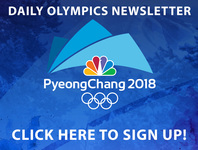 According to the White House, Air Force One will depart Joint Base Andrews around 4:40 p.m. en route to Palm Beach International Airport.
Trump and first lady Melania Trump are expected to land around 7 p.m.
This will be the president's fifth trip to Palm Beach County since Thanksgiving.
Trump's last planned trip to the area was canceled due to the government shutdown that occurred Jan. 20.
CHANGES IN TRAFFIC PATTERNS BEGINNING FRIDAY, FEBRUARY 2, 2018 NO LATER THAN 6AM: Expect traffic delays and road closures in this area thru Sunday, February 4, 2018. Motorists are encouraged to seek alternate routes. https://t.co/PkIeySUWyt

— Town of Palm Beach (@townpalmbeach) January 31, 2018