FORT PIERCE, Fla. — The doors at Pierced Ciderworks are open for business despite an order from the Florida Department of Business and Professional Regulation banning the sale of alcohol for on-site consumption.
"We are actually doing this responsibly," said Jon Nolli, the owner of Pierced Ciderworks. "We're not asking, 'Hey, can we have a big huge party?'"
Nolli said he tried everything from getting a food truck to even giving away cider for free in order to stay open, but that the state will not give in.
"We put a lot of money into it (a food truck) ... probably a little over $50,000 to set up to produce it and actually be a correct player," Nolli said.
He said the state ended that, leading him to the idea to give cider away for free to bring in customers to buy growlers to go and t-shirts.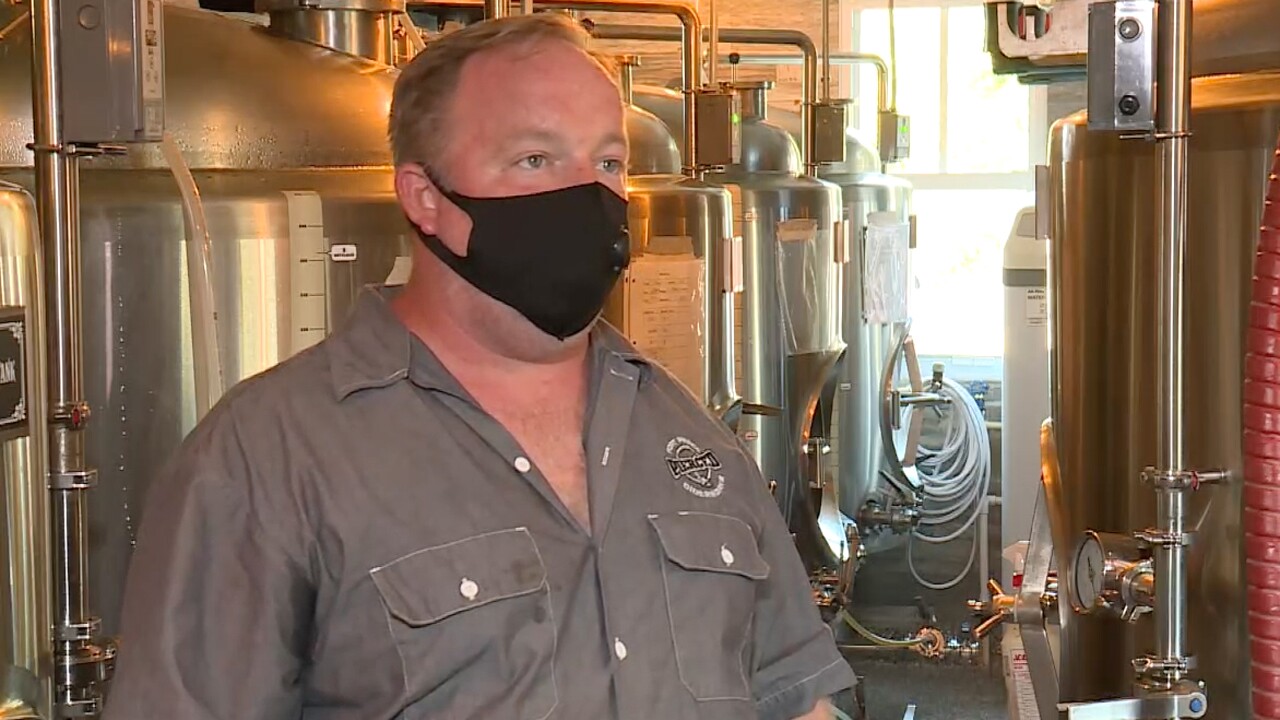 "It says I can't sell for premise consumption, but it doesn't say anywhere that I can't give it away," said Nolli.
Pierced Ciderworks stopped giving away free cider after receiving a warning from the state.
Nolli said he has decided to reopen after temporarily closing until he hears something from the DBPR.
"I just got fed up with it," Nolli said. "They said they were going to answer two questions for me. Whether my food licenses were valid, and the other one they were going to answer is am, I allowed to give it away for on-premise consumption. But after being in the car for 20 minutes, he left, and I never heard from him again."
Nolli said his business has a large outdoor area where it easy to socially distance and that his brewery is no different from a restaurant.
WPTV reached out to the DBPR for comment and has not received a reply.