PALM BEACH GARDENS, Fla. — A solemn procession was held Wednesday morning for a Palm Beach County Fire Rescue captain who was shot and killed this week.
Capt. James Gilliard, 48, died Monday night after a shooting in the 4500 block of Artesa Way in Palm Beach Gardens, police said.
As the procession was being held Wednesday, Gilliard's body was escorted by law enforcement and fire rescue personnel on Interstate 95.
Chopper 5 spotted a Palm Beach Gardens fire truck with a large American flag parked on the I-95 overpass at Hood Road.
First responders on the Central Boulevard overpass stood on their fire truck and saluted the procession as the hearse passed by.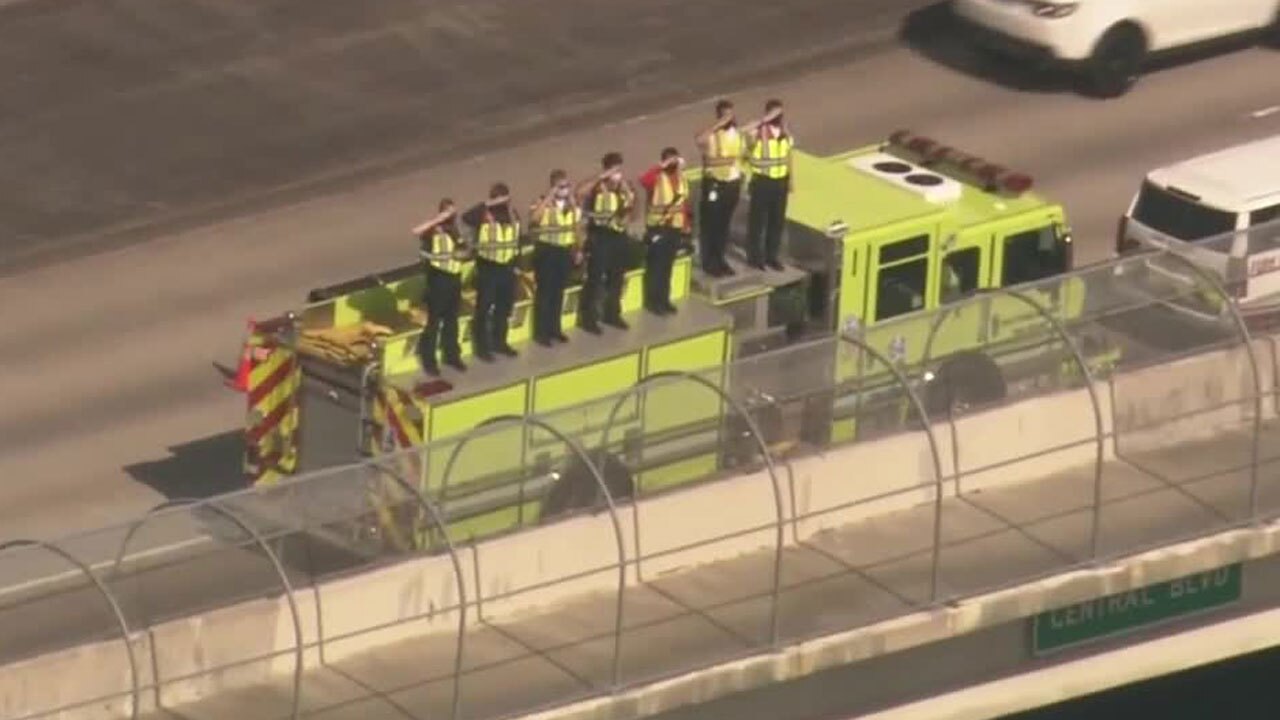 Police said all persons involved in the deadly shooting have been identified, and they are investigating.
Anyone with information is requested to contact the Palm Beach Gardens Police Department at 561-799-4445 or Palm Beach County Crime Stoppers at 800-458-TIPS (8477).

Gilliard was a member of the Palm Beach County Fire Rescue for 21 years.
He is survived by his wife, a daughter and a son.
Funeral arrangements are being made, and details will be announced when finalized.