WEST PALM BEACH, Fla. — A pregnant woman was killed by a hit-and-run driver Tuesday afternoon in West Palm Beach, police said.
Sgt. David Lefont said the incident occurred shortly after 3 p.m. along the 3800 block of Pinewood Avenue.
Police said a 1999 to 2001 silver or gray Honda Odyssey, driven by a Hispanic woman, backed over a pregnant woman and a toddler.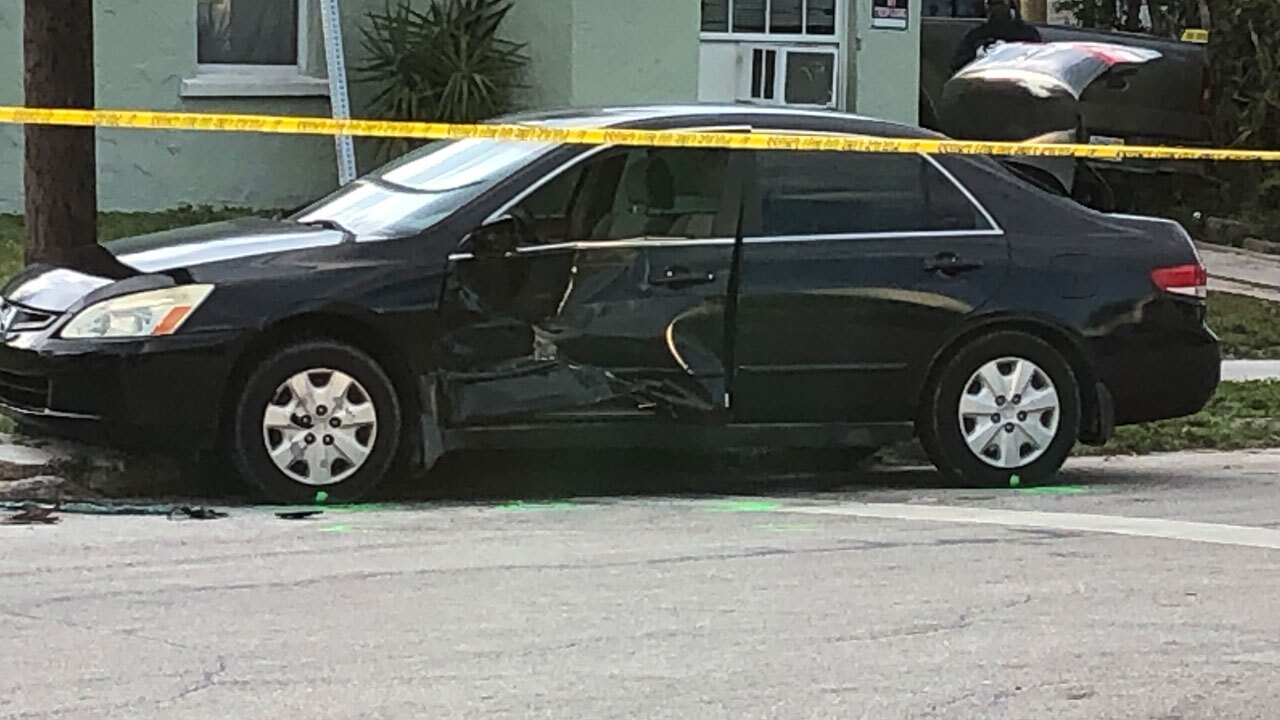 "The vehicle was in the driveway it reversed out of the driveway where it did strike two pedestrians," Officer Daniel Dillard said.
Dillard said the driver of the silver Honda Odyssey was recklessly trying to get away from the deadly scene.
Both victims were taken to St. Mary's Medical Center, where the pregnant woman was pronounced dead.
Lefont said the toddler is in critical condition, and the woman's fetus survived.
The driver of the vehicle fled the scene, but the car was later located just after 7 p.m. in the 3300 block of Pinewood Avenue.
Neighbors flocked to the scene. A woman named Cheryl, who lives on the block, had just found out the woman who was run over died.
"It's bad, sorry for the kids and the family," she said.
The vehicle was towed. When it came to the woman accused of running over a pregnant woman and a toddler, an officer said she was nowhere to be found.
No arrests have been made.
Anyone with information is urged to call the West Palm Beach Police Department at 561-822-1900.