Walk outs and protests continue at area schools, but Thursday at Dreyfoos School of the Arts in West Palm Beach, students put politics aside to come together to heal while staying on school grounds.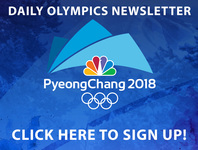 "I know that everyone is advocating change and I'm totally for change as well, but we have to first heal as a group before we can move on to change," said Lauren Clair, a senior dance major at Dreyfoos. "There's steps to the process."
FULL COVERAGE: Parkland school shooting
Over the weekend at 3 a.m., Lauren had the thought to channel her grief into an idea.
"I was getting really upset over it and I was thinking why can't I make a change?" she said.
Lauren and her friends held a vigil at the Dreyfoos gymnasium Thursday for the Douglas shooting victims and survivors.
"We are all just so shaken up about how close it was," said Bijou Aliza, a senior vocal major.
"I know a lot of people who go to that school. I know a lot of people that were affected," said Gillian Kovacs, a senior dance major.
A student read the names and bios of all of the Douglas victims. Other students sang and played instruments. Two students delivered speeches and another read his own poem.
"I just want everybody who is hurting, this is something that can help heal them," Kovacs said.
Hundreds of students attended, donated flowers that will be brought to the memorial in Parkland, and they also signed a banner that will go to Stoneman Douglas High School.
"I just hope that they see that Douglas is Dreyfoos strong and that we're supportive," said Haley Paulk, a senior vocal major.
Dreyfoos students plan to walk out of school at noon Friday to protest gun violence. They'll march down the road to West Palm Beach City Hall.
Dreyfoos Principal Susan Atherly said the school is aware of the walk out and while staff won't stop students from leaving, they cannot support it because students are leaving school grounds. The school has contacted West Palm Beach police and city leaders about the walk out.