MARTIN COUNTY, Fla. — UPDATE:
According to the Martin County Sheriff's Office, Jakeem McMillian, the 17-year-old who threatened to kill a Martin County jewelry store owner during a robbery in December, has died.
The teen died on December 19.
Officials did not comment on possible charges against McMillians accomplice.
EARLIER STORY:
A 17-year-old threatened to kill a Martin County jewelry store owner during a robbery on Thursday, according to new documents released Friday.
RELATED: Jewelry store robbery ends with teen shot, according to MCSO
The Sheriff's Office said the teen went into Treasure Coast Liquidators at 2319 NW Federal Highway Thursday morning, and asked to see gold rings and a gold chain.
Barbara Dacey, the owner of the store, said the teen put three gold rings, which cost at least $850 each, on his fingers.
Dacey told the teen he couldn't try all the rings on at once, so "the male made a statement to the effect of 'I'm going to (EXPLETIVE) kill you' or 'I'm going to (EXPLETIVE) shoot you,'" according to a new Sheriff's Office report.
Dacey's husband, Michael, said the teen ran out of the store with the rings, pushed through another employee, then got into a maroon Jeep SUV, which was driven by a 16-year-old, the Sheriff's Office said.
Michael Dacey fired one shot at the vehicle with his Glock 19 handgun, hitting the 17-year-old in the head.
Deputies said the SUV crashed into a dump truck, and the 16-year-old driver got out and took off. He was later caught at a nearby LA Fitness on NW Federal Highway.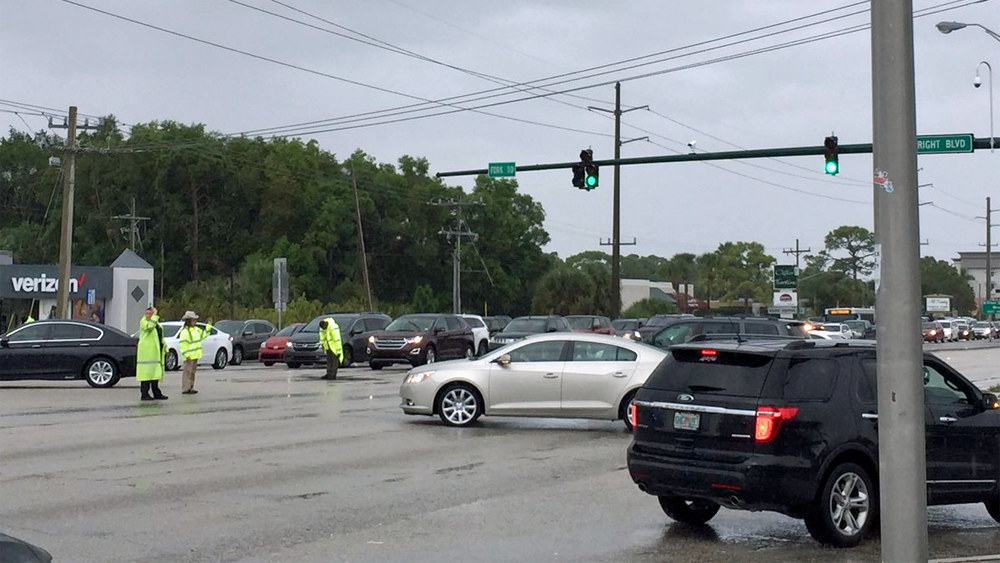 The 17-year-old who was shot is now in critical condition at Lawnwood Regional Medical Hospital, according to the Sheriff's Office.
The 16-year-old is now facing Robbery and Grand Theft charges.
The St. Lucie County Sheriff's Office said one of the teens was involved in a jewelry theft earlier Thursday morning at a Cash America Pawn Shop at 8429 S. U.S. 1 in unincorporated Port St. Lucie.
In that crime, a young male entered the store around 9 a.m., looked at jewelry, then ran out of the store with jewelry, got into a vehicle and took off, detectives said.