The next time you visit Lion Country Safari, you will be able to see their latest bundle of joy born the month.
The animal sanctuary welcomed a new baby giraffe on Feb. 4. Guests visiting the park witnessed the birth from their vehicles in the final section of the preserve.
Guests watched as the 132-pound, 5.5-foot female baby was born.
The calf's name, Kimberlina, was selected by Lion Country Safari's wildlife team and pays homage to two staff members.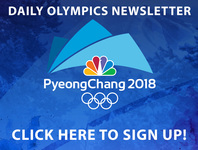 Kimberlina is also the name of a type of rose and keeps with the theme of her mother's and grandmother's names, Willow and Ayanna (meaning flower).
Lion Country Safari says they are home to one of the largest herds of giraffe in the country and the only drive-through safari of its kind in the Florida.