While you were sleeping, we compiled the biggest stories of the day in one place. Each story has a quick and easy summary, so you're prepared for whatever the day brings. Just click on the links if you want to know more! You can watch the latest LIVE on WPTV here from 4:30 a.m. to 7 a.m.

1. Florida coronavirus cases climbed a record number in one day
Coronavirus cases in Florida climbed a record 2,783 in one day as the death toll skyrocketed by 55 to 2,993, including Palm Beach County rising by 9 to 438.
Palm Beach County now has the youngest fatality in the state, a 22-year-old woman who was a confirmed case on May 31.
Testing has ramped up, including massive sites throughout Florida, and the state has eased restrictions. However, the positive rate also has been trending up in the past week.
2. Why hasn't Duffy's reopened? 'Social distancing, not disappearing.'
It's been almost a month since Gov. Ron DeSantis allowed restaurants to partially reopen, but one Palm Beach County-based chain conspicuously has not opened its 34 locations.
Duffy's Sports Grill, the family-owned and run business, posted on Facebook that it is "social distancing, not disappearing."
"Many of our colleagues opened quickly to find they could not sustain business at 50% capacity and have had to lay off employees subsequently," said Joe Webb, president of Duffy's. "Opening responsibly also includes sustainability for Duffy's."
3. Sebastian city council members arrested on crimes stemming from 'secret meeting'
Two Sebastian city council members have been arrested on criminal charges related to their involvement in an illegal meeting in April where they tried to remove multiple top city officials from their positions.
On April 22, the Sebastian city manager postponed a regular council meeting where the removal of the mayor was a topic of discussion. The postponement was advertised on the city's website.
Council members Charles Mauti, Damien Gilliams, and Pamela Parris are accused of still holding their own meeting that night, unbeknownst to the public, and voting to fire the city attorney, city manager, and city clerk from office and remove the mayor from his position.
4. Tom Brady is ready to be a Florida Man
In case you've been living under a rock these past few months (and that's entirely possible, with the coronavirus pandemic and all), Tom Brady is now the starting quarterback for the Tampa Bay Buccaneers.
He's had some Florida Man moments since he arrived in the Sunshine State like when he got kicked out of a park and accidentally walking into a stranger's home.
Yesterday, we saw the G.O.A.T. in red and grey for the first time.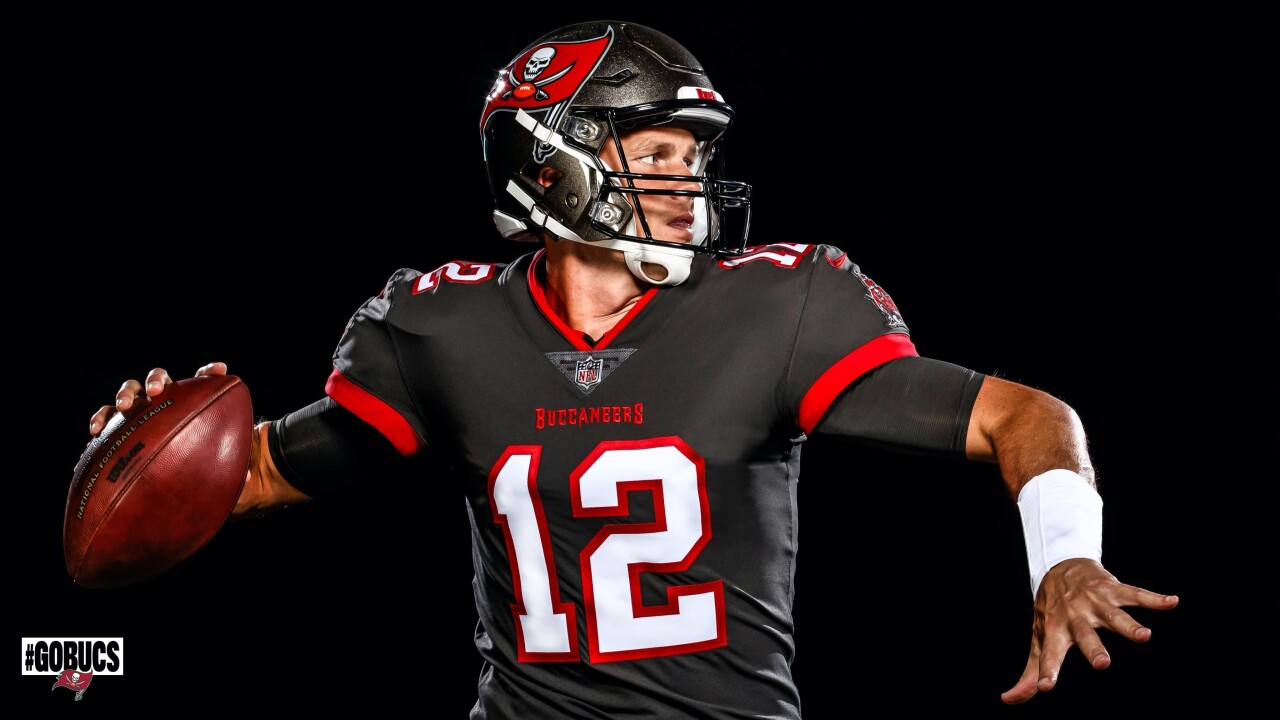 5. Going viral isn't always a good thing: Wellington Mayor apologizes for Facebook comments
Mayor Anne Gerwig apologized calling her Facebook comments about Black Lives Matters protests in the village "insensitive," but she said she has no intention of resigning.
"Gathering during a pandemic which could endanger everyone to protest something that happened very far from here is not helpful at this time," she wrote on Facebook.
Her post went viral with calls for her to resign on Facebook, Twitter and even TikTok.
Once restrictions are lifted, Gerwig said, she would like to meet with Black Lives Matter activists and have roundtable discussions about the issues.
Today's Forecast
A cool morning in some spots, with a little morning isolated rainfall possible. Showers and a few thunderstorms return to the forecast later this afternoon.
Latest Weather Forecast 11 p.m. Tuesday
Get your complete hour-by-hour forecast here.
On This Day In History
Viewers across the nation are glued to their television screens on June 17, 1994, watching as a fleet of black-and-white police cars pursues a white Ford Bronco along Interstate 405 in Los Angeles, California. Inside the Bronco is Orenthal James "O.J." Simpson, a former professional football player, actor and sports commentator whom police suspected of involvement in the recent murders of his former wife, Nicole Brown Simpson, and her friend Ronald Goldman.
Remember, you can join Mike Trim and Ashleigh Walters every weekday on WPTV NewsChannel 5 beginning at 4:30 a.m.