TAMPA, Fla. — In case you've been living under a rock these past few months (and that's entirely possible, with the coronavirus pandemic and all), Tom Brady is now the starting quarterback for the Tampa Bay Buccaneers.
After 20 seasons and six Super Bowl victories with the New England Patriots, Brady bolted for Tampa in March.
RELATED: Tom Brady selling customized Cadillac Escalade for $300,000
To add insult to injury for Patriots fans, the Buccaneers showed off their prized offseason acquisition Tuesday, unveiling 41 photographs of Brady in his new uniform.
They include him in Tampa Bay's red, white and black jersey options.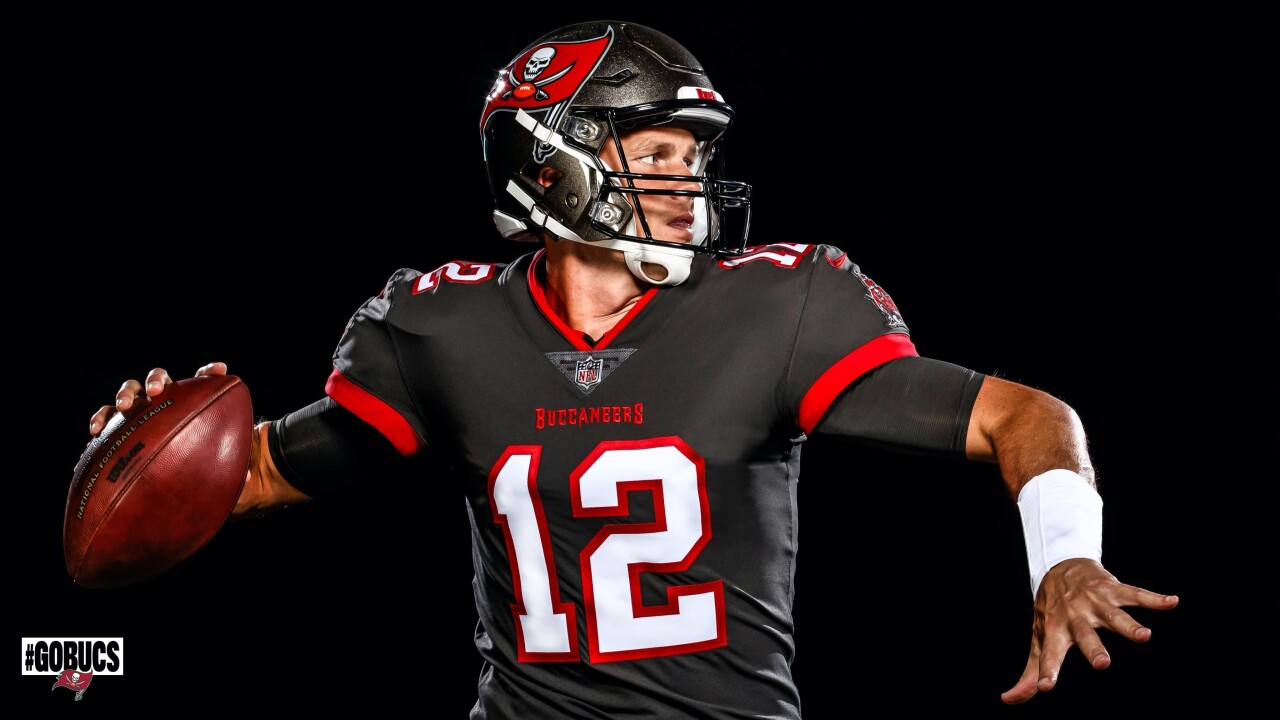 Some have Brady wearing a helmet. Others don't.
RELATED: Tom Brady highlights 2020 'Sunday Night Football' schedule
Ladies love him. Patriots fans feel scorned.
No matter which way you lean, though, one thing is certain: the Buccaneers are being talked about again -- in a good way, for a change. So they've got that going for them, which is nice.