TALLAHASSEE, Fla. — About 15 percent or 1.4 million Florida households may not be able to pay their utility bills. That's according to a new survey from national energy nonprofit Vote Solar.
The group analyzed income, economic, and utility bill data from each state. In the details released Tuesday, they found Floridians on average spend about $300 a month for gas, water, power and the internet.
SPECIAL COVERAGE: Coronavirus | The Rebound South Florida | We're Open South Florida
Judy Tanzosch pays a little more than half of that, which is still quite a bit for the Tallahassee resident. She is one of the at least 1.1 million Floridians who have applied for unemployment benefits. Tanzosch has been without income for more than a month.
"It's still $175, and I have nowhere to pull it from," she said. "Totally forgot about them. I was more concerned about the mortgage and the credit cards and just, you know, getting food."
The good news, despite lacking a statewide order, many providers have reduced costs or put a moratorium on disconnections. It's helped the unemployed keep the lights on until the economy improves.
However, some of those provisions are starting to end. In the city of Green Cove Springs near Jacksonville, they are already resuming shutoffs as of May 1 following a 30-day suspension.
Vote Solar Southeast Director Katie Chiles-Ottenweller believes that's too soon. She and her group are now urging providers to slow down and keep reductions and moratoriums in place until health and the economy improve.
"Folks need to be able to shelter at home and do it safely and keep the lights on," Ottenweller said. "The most important thing is that they don't get their power disconnected at this time just because they can't pay their bill."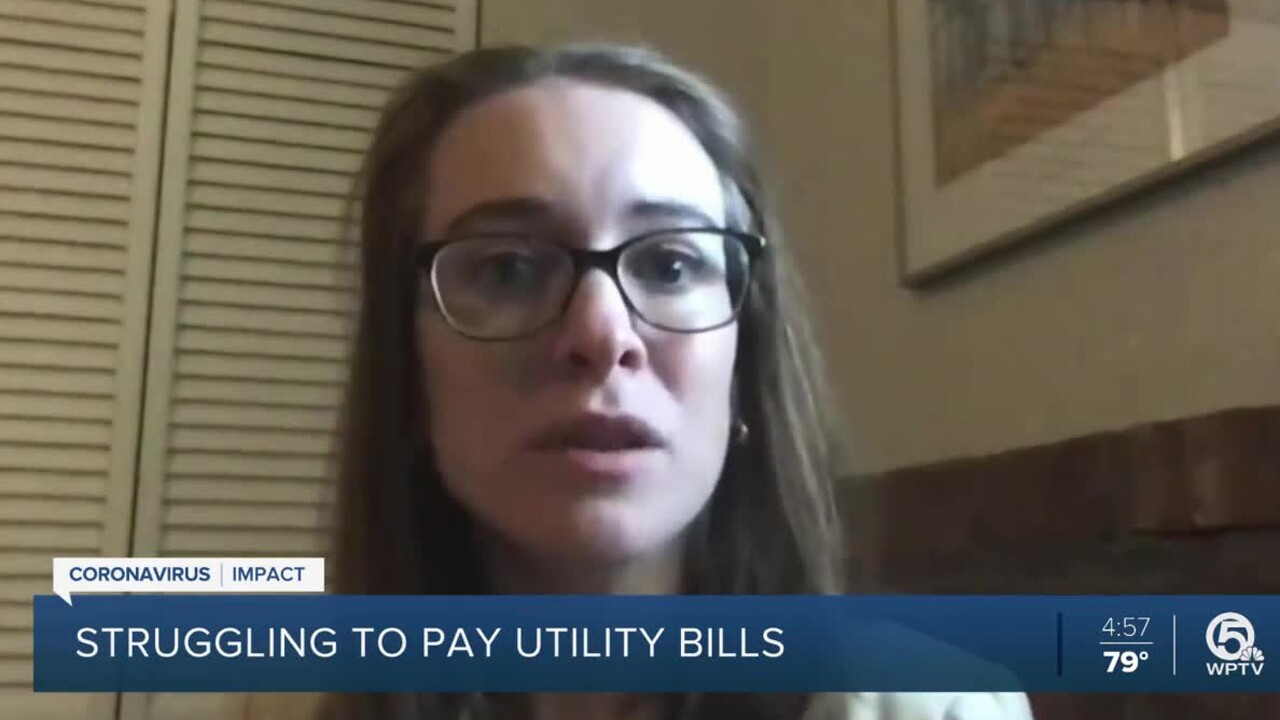 Ottenweller said Vote Solar is also trying to encourage lawmakers and providers to support forgiveness programs. The nonprofit hopes to ease costs for those struggling as they transition back to regular monthly rates.
It would be welcomed further aid for Tanzosch. While she's already taking advantage of her provider's reduced rates and shutdown delay, making ends meet isn't easy without a job.
"It is very overwhelming," said Tanzosch. "We need some kind of relief."
That relief, for now, will likely have to continue coming from providers.
Florida House Democrats recently tried to call for a special session to address state unemployment issues, but the group failed to get the votes needed to bring lawmakers back to Tallahassee early.