For the first time since the shooting, Marjory Stoneman Douglas High School will open its doors Friday.
The campus remains blocked off to the public, but tomorrow that will change.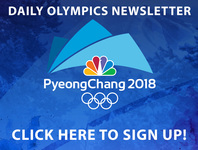 Memorial continue to grow eight days after 17 people were gunned down at the school.
There's news trucks, caution tape and hundreds of flowers, signs and balloons outside the school.
People from all over the community have showed up to pay their respects, including Stoneman Douglas teachers.
"I have to come back," one teacher said. "I'm feeling like I need to get on that road to become a little bit stronger. So when the students come back we can be what they need us to be."
The Broward Sheriff says there are special security measure in place.
"Our deputies who are qualified and trained will be carrying rifles on school grounds from this point forward," Sheriff Scott Israel said.
Elizabeth Smith is a student teacher at Douglas High School she told WPTV she worries the new security measures won't be enough.
"My fear is that is that there are going to be students that are going to be afraid to come back and there's not going to be anything that we can say to them," she said.
For now they're taking it day by day. The students will return to school on Wednesday. The superintendent said the freshman building where the shooting took place will remain closed. Wednesday's classes will be conducted on a modified schedule from 7:40 a.m. to 11:40 a.m.