A Treasure Coast father says his daughter wants to kill herself because of bullying at school.
"It's scary to have a 12-year-old say she wants to kill herself," he said.
Greg Gibbs said girls and boys have been harassing his daughter, a seventh grader at Southern Oaks Middle School in Port St. Lucie, since soon after the school year began.
"She was coming home from school saying she was being bullied and picked on," he said. "Calling her all kinds of names."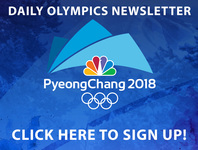 In October, he says a guidance counselor at the school sent him pictures of his daughter's arm with words all over it.
"She draws, 'I hate life,'" he said.
He thought the school was investigating at that time, but Wednesday night, he found out from a guidance counselor that his daughter had threatened suicide.
"My kid told one of her friends yesterday that she wanted to go home and kill herself," he said.
He met with school administrators Thursday and he said they changed some of her classes to help her avoid the bullies. They told him they'll investigate what's going on.
However, he thinks it should never have come this far.
"Oh you couldn't do nothing until something happened, well, something happened so now what? What do we do?" he said.
A St. Lucie County School District spokesperson said: "It is inaccurate to suggest this has been ongoing since October. The two situations are separate and the previous concern was addressed appropriately by the school."
Gibbs said one of his daughter's classes was changed at that time, but the bullying continued.
The spokesperson couldn't provide more details of the case due to privacy, but said the principal explained to him that the details that were brought forward Thursday will be "thoroughly investigated, dealt with according to the bullying policy, and support will be provided."
The spokesperson also provided this information:
"Not every episode involving a conflict or a misunderstanding between students rises to the level of bullying. However, our staff seriously attends to every situation in order to take appropriate action and provide the support that is needed.
SLPS takes bullying very seriously. We follow our district policy very closely and make sure that our students are aware of the Code of Student Conduct and the consequences for bullying. Our principals also make sure parents have information related to the Code of Student Conduct and the information is posted on the website along with forms for reporting bullying.
Many of our professional development trainings also address bullying prevention. We provide training throughout the year for our staffs including deans and others dealing with requirements for bullying investigations.
Each year we participate in National Unity Day -- the day of inclusion and acceptance and one of the major focuses is bullying prevention."
Gibbs said he would like his daughter to change schools.