Port St. Lucie city attorney Reginald Osenton has resigned from his job following allegations of sexism in his office.
A newly released investigative report from Port St. Lucie's Human Resources Director revealed concerns from staff that women in the office were treated differently than men and were held to different standards.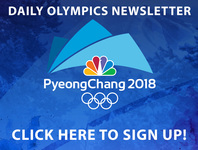 The investigation began in January when a female paralegal filed a complaint.
She also alleged men were allowed to break rules and others were disrespectful to women.
The Human Resources director interviewed a dozen people, and found some of her complaints of unfair, unequal treatment were substantiated, and other allegations surfaced from more employees through the course of the investigation.
The Human Resources director also found Osenton violated city policy by listing "attractive" as a list of criteria for staff attorney applicants on a ranking form. Osenton told investigators it was an old form that he used in private practice and dismissed the concern.
The investigation also revealed a tense work environment consumed with gossip and disrespect for Osenton. Investigators said the interviewees have brought their concerns to Osenton, but they did not get addressed.
Multiple examples of when females felt they were not being treated fairly were listed in the report. One included a male employee being given a regular work schedule, with consistent lunch breaks. Women said they were expected to be flexible -- at times working through lunch.
The report also showed some women were working more overtime, though it was not clear if that was due to their desire to work more to make more money. However, some women interviewed said they did not want the overtime and would rather have lunch and get home on time to their families.
Women also complained about a male staff attorney calling them "sweetheart" even after they asked him not to.
Additionally, investigators said some of the men also felt disrespected by women in the office.
During a special meeting Thursday morning, Port St. Lucie Mayor Greg Oravec expressed his concern over the revelations in the investigation. "I was deeply disappointed to see findings related to sexism, infighting and a greater systemic disfunction," Oravec said.
The HR director made more than a dozen recommendations for the City Attorney's Office moving forward, including harassment training and team building exercises.
Interim City Attorney James Stokes was hired Thursday and will serve as interim for one year.
Osenton, who was paid $190,000 per year, will receive a severance worth more than $76,000 and will be paid for unused vacation days.