PORT ST. LUCIE, Fla. — A veterinarian for the Humane Society of St. Lucie County has been arrested on suspicion of driving under the influence and hit-and-run after she also botched a routine surgery to spay a dog, investigators said.
The dog was euthanized as a result. The dog's owner now questions whether the veterinarian, Dr. Julia Sheehan, was also under the influence of a substance during the surgery or having a health emergency.
"I took her everywhere with me. She was just, you know, she was great," Cassandra Chan, owner of the 2-year-old St. Bernard and poodle mix, told WPTV.
Chan said she dropped Maisie off at the Humane Society of St. Lucie County, located in Port St. Lucie off Glades Cutoff Road, to be spayed the morning of Feb. 1.
"It never occurred to me that there would be a problem," Chan said. "And, also, I figured, they do hundreds of these."
Nearly five hours after dropping off Maisie, she got a call from a different emergency vet, the Veterinary Medical Center of St. Lucie County.
Chan learned, according to Port St. Lucie police, that Sheehan told police she could not get Maisie to stop bleeding during surgery, so she raced Maisie to the Veterinary Medical Center for help.
According to a police report, emergency vet staff asked Sheehan what went wrong with the dog's surgery.
Sheehan, who was at her car, "stood up off the tailgate almost falling over, clearly under the influence of an unknown substance. She could barely speak but informed them that she tied off the right ovary and couldn't stop the bleeding," the report stated.
According to a witness statement from the staff at the Veterinary Medical Center, they struggled to get the dog out of the car, saying that Maisie's head was twisted and her body was almost entirely under the driver's seat, with her body still open from surgery. The dog was semi-conscious and had chewed on her tube.
The witness said Sheehan at first did not speak and appeared panicked and "mentally vacant."
After examining Maisie, the emergency vet reported to police that the dog's uterus and ovaries were untouched, but the dog's intestines had been damaged.
"The fact that, you know, she made such an egregious mistake and then couldn't figure out what she'd done," Chan said, drew suspicion.
Police first went to the Veterinary Medical Center because Sheehan's vehicle was a suspect vehicle in two hit-and-runs along the route from the Humane Society of St. Lucie County to the Veterinary Medical Center.
Sheehan failed a field sobriety test and, according to the police report, refused a breath and urine test.
According to witness statements, Sheehan had been acting strange during the surgery.
Staff at the Humane Society of St. Lucie County told police that Sheehan behaved normally in the morning, but in the afternoon appeared off balance for a second as they were sedating Maisie. About 15 minutes into the surgery, the witness said, Sheehan called for an epidural to stop the bleeding from the dog she was spaying. They noticed Sheehan mildly uncoordinated, dropping tools and it seemed she was blinking very slow, slurring her words and appearing incoherent. Other staff told Sheehan to let them drive, but she was adamant about driving Maisie to the Veterinary Medical Center.
Witness statements also show Sheehan told staff that day she was feeling tired, and multiple staff members reported her seeming tired and puffy-eyed. She requested to cancel two other appointments she had but was going to finish the spay for Maisie since the dog was already sedated and she had begun the incision, according to witness statements.
"I honestly feel that this vet should lose her license," Chan said.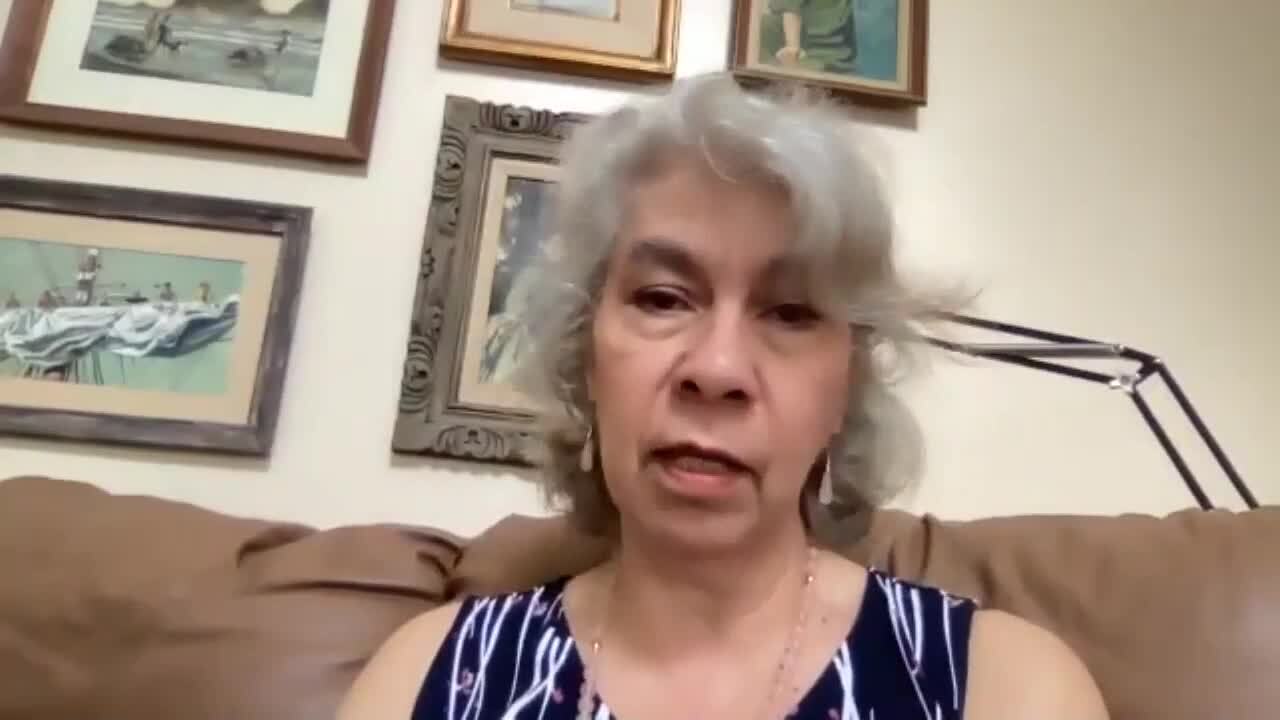 Chan made the decision to have Maisie euthanized because of the long-term impacts she would face, plus the damage to her intestines.
"I was expecting to have her at least another 10 years," Chan said.
Court records show Sheehan was charged and sentenced for a 2019 DUI.
The executive director of the Humane Society of St. Lucie County said Sheehan has been suspended without pay pending the outcome of the investigation.