To mark Black History Month, a new app will be unveiled this week that will serve as a tour guide to the great cultural impact made by the Lincoln Park neighborhood of Fort Pierce.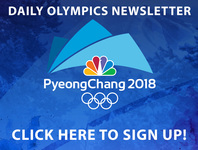 At the end of North 17th Street is the gravesite of Zora Neale Hurston. Hassie Russ was a student of the writer when Hurston taught at Lincoln Park Academy.
"To keep our attention, she shared the stories of her life with us," said Russ.
The author of "Their Eyes Were Watching God" lived the last two years of her life in this Fort Pierce neighborhood.
There's a lot of buzz about Hurston in 2018. A previously unpublished, non-fiction book, is heading to print. It's said to document the story of one of the last known survivors of the Atlantic slave trade.
Hurston's time in Fort Pierce is a big part of a new walking tour, and app, put together by the Florida Humanities Council and Lincoln Park Main Street.
"It solidifies the area as a tourist destination because we have the assets," said Carithers.
Other stops include the hangouts of the famed Highwaymen painters, who used to sell their landscapes along the side of the road during the 1950s and 1960s.
"Not only contributed to our local history, but also our statewide and national histories," added Carithers.
The "Walk Lincoln Park" app officially launched Thursday during Indian River State College's Black History Month celebration.