It was a special moment that was a long time coming for Rita de Jesus and her family.
"Excited, overwhelmed, speechless. It's beautiful," she says.
It was a moment Thursday filled with joyous emotion.
However, just five months ago, there were emotions of a different kind.
Rita and more than a hundred other families were forced out by the city, after flood waters left 144 first floor apartments uninhabitable at Sabal Chase Apartments in Fort Pierce.
Since then, the complex says it's worked to renovate Sabal Chase and get those families home again.
"Tearing out the apartment completely and then the rebuild - brand new drywall, brand new flooring, brand new cabinetry," says property manager Anna Short
Thursday, residents like Rita and Marie Timothy got a chance for the first time to see the apartments they were forced to abandon.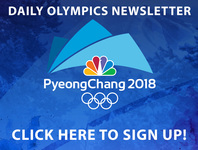 "Very hard to think about," Timothy said. "I can remember all the water on the floor."
Since Irma she's been living out of her car, sleeping in temporary housing, with no real place to go.
"Finally, yes," she said. "I'm home."
As for Rita and her family, it's a chance to start over again.
"We've all prayed as a family, and tonight we're going to eat as a family. Eat in our new home as family."
Move-ins started last Thursday, and they will continue for the next four to six weeks as renovations are completed.