They were best friends, and loved by many.
That message was made very clear Thursday night at a vigil held for 17-year-old Britney Poindexter and 18-year-old Santia Feketa, killed by a elderly driver on Tuesday night.
"I just want to say I love them. We'll all miss them," said a friend of the girls.
Hundreds of people gathered at the St. Lucie County Fairgrounds to remember the girls. It's a place where they spent a lot of time.
More than a dozen people spoke about the girls.
"Britney and Santia, they were two truly amazing people."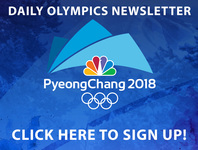 "Those two girls brought joy to so many people."
One speaker described Britney as someone who challenged people to get out of their comfort zones.
"She was funny and full of life."
"Anytime she'd walk into a room, she'd crack a joke, everyone would smile. Santia was the same way."
"The bond they had was so special and I admired it. Tia kept her grounded. And Britney kept Tia a little wild."
Santia was studying to be a teacher.
"She wasn't afraid to try new things and she was just so in touch with God."
"I can only hope that I can remember Santia's tender and caring side and Britney's fearless and adventurous outlook on life."
Investigators with the Florida Highway Patrol said the two girls were driving to go skating Tuesday night. A 98-year-old man driving an RV down the wrong side of road, collided with their truck.
Investigators believe his headlights were not working properly and were not on before the crash.
Now, their loved ones and the tight community are supporting each other through tragedy.