UPDATE: Driver Walter Roney has died from his injuries. Investigators said he passed away Feb. 9.
EARLIER:
A deadly wrong-way crash Tuesday night involving an elderly driver killed two teens in St. Lucie County.
The crash happened at about 6:53 p.m. on Okeechobee Road, just west of Midway Road in Fort Pierce.
Officials say two teens were pronounced dead on scene and two other people were seriously injured.
According to a news release, 98-year-old Walter Roney of Michigan was traveling the wrong way going inside the eastbound lane of State Road 70, Okeechobee Road, when his 1986 RV Mirage collided with a 2013 Chevy Silverado traveling eastbound on State Road 70.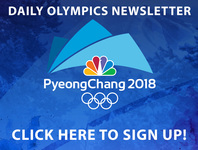 The driver of the Chevy, 17-year-old Santia Myriah Feketa of Fort Pierce, and a passenger, 16-year-old Britney Lee Poindexter of Port St. Lucie, were killed in the crash.
Roney and a passenger in his vehicle, 75-year-old Carolyn Elizabeth-Evans Bruns of Michigan, were flown to Lawnwood Medical Center. Roney suffered critical injuries and Bruns had serious injuries.
All lanes are open Wednesday morning.