DELRAY BEACH, Fla. -- A Palm Beach County mayor is on the record saying he does not want quiet zones in his city, at least for a little while.
Mayor Cary Glickstein of Delray Beach said he believes quiet zones might put people at even more risk than they already are.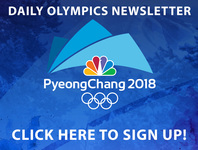 Delray Beach resident Stacey Aberle lives a few blocks from the Brightline tracks on Atlantic Ave. and she said the noise is never-ending.
"Blast after blast after blast," she said. "I know where I moved, I know where I live, however, the constant noise did not start until Brightline."
Glickstein said, "I think people need to adjust to the speed and frequency of those trains."
He said that eventually the city can decide to apply for a quiet zone, but they need to put public safety first, and getting rid of the horn is dangerous.
Delray Beach commissioners will address the noise issue Tuesday night; they will look at forming quiet zones where trains wouldn't blow their horns while going through town unless it was an emergency.
They will also get an update on the status of safety improvements at crossings.