Three days after tragedy struck the Parkland community, neighboring communities came together to honor the victims of the Stoneman Douglas High School shooting.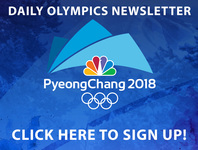 Several survivors of the shooting organized a prayer and candlelight vigil held at St. Gregory's Episcopal Church in Boca Raton and they said it was important for them to come together.
"For me it was a day where I could leave those things that happened, I could leave them behind a little bit," Tomas Valdivia told WPTV.
Valdivia and Sam Beavin are freshman at Stoneman Douglas High School. Both of them lost friends in Wednesday's shooting.
"Alaina Petty she was like a little sister to me just a great person in general and I also lost Gina Maltato."
The service was about honoring the 17 lives lost, but it also gave the students a chance to grieve together.
"Because we experienced this," Beavin said. "We were there we know."
He said they can't hide from that day. So instead like many others at the vigil he's choosing to speak up.
"Something needs to change," he said.
For him and his friends the service was just the beginning. The first step in healing together.
"Knowing these people passed away and having their story being told it makes it easier for me to know that they're transitioning into heaven," Beavin said.