A Tampa woman was one of the people aboard an Amtrak train that crashed early Sunday morning in South Carolina, killing two people. 
Lynn Winston of Tampa told WPTV, Sunday's crash has left her tired and bruised. After being released from the hospital, she was put on a bus from Columbia, S.C., to Tampa.
For Boca Raton resident Lynn Radice, the crash brought back unwanted memories.
Radice told WPTV that seeing Sunday morning's derailment was like reliving a nightmare.
"It's a horrible, horrible memory," Radice said.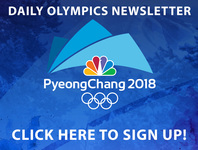 A little more than two years ago, Radice was on an Amtrak train that derailed.
"It's probably the worst experience of my life to have to go through that," Radice said.
She was on Amtrak train bound for New York City that derailed and killed eight people and injured hundreds others, Radice among them.
"I remember luggage all on top of me, all around and it was absolutely horrible," she recalled.
Now, she wants better safety measures in place.
"You have this many train accidents, and no one knows how to get out of a train, and no one has explained the basics," she said.
People arriving in on Amtrak in West Palm Beach Sunday night had to deal with delays after the crash.
"It was very long," one woman said.
Carolyn Crawford took the train from Washington, D.C. and said after this experience she's done traveling with Amtrak.
"I've taken the Amtrak my whole life and there was a crash in Virginia on our way up, and I said, 'OK, trouble happened on our way up. It's not going to happen on the way down.' And it happened again on the way down," she said. "That train was right in front of our train."
On Amtrak's website there is a safety and security tab, but they don't have any procedures listed on what to do if a train derails.