Monday marks the one-year anniversary of a Jupiter shooting that took the lives of three young adults.
On Feb. 5, 2017, Sean Henry, 26, Brandi El-Salhy, 24, and 20-year-old Kelli Doherty were shot to death during a Super Bowl party on Mohawk Street on Mohawk Street.
Since then the fatal shootings, Jupiter police have successfully arrested and charged two men in the case.
Christopher Vasata was arrested in March while Marcus Steward was arrested in November.
Investigators said steward's arrest was made in part thanks to newly-acquired DNA analysis technology.
Police said they found Vasata the night of the shooting not too far from the scene being dropped off by a BMW.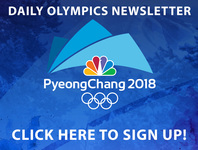 Vasata had been shot twice and was rushed to the hospital.
Police also discovered one of the victim's cars had been stolen, which was later discovered along interstate 95 the next day.
Detectives found that crucial evidence was ditched in the culvert and still inside the car.
That is where investigators found the keys to that BMW, firearms, bullets, gloves and a black hooded sweat shirt.
An initial DNA analysis showed mixes of DNA, and they couldn't match it to anyone.
Since then, the palm beach county sheriff's office received a new technology called STRmix that allows investigators to decipher mixes of DNA, like if more than one person had their DNA on an item.
STRmix is touted on its website as an "expert forensic software that can resolve previously unresolvable mixed DNA profiles."
This allowed investigators to make arrest Steward in the case.
There has been one other arrest in this case, Charles Vorpagel, but he is not charged in the homicides.
It was his house where all of this unfolded Super Bowl Sunday night in 2017.
When investigators went to search the house, they discovered guns, drugs and ammunition.
Vorpagel has pleaded guilty and will be sentenced Feb. 16.