A jury ruled Wednesday that former Martin County commissioner, and noted environmentalist, Maggy Hurchalla, must pay nearly $4.4 million for interfering with a business deal.
Hurchalla sat stoically as the verdict was read in William Roby's courtroom. Outside the courtroom, Hurchalla vowed to appeal.
"To all those wonderful people who have been supportive, I'm fine. We will overcome," said Hurchalla.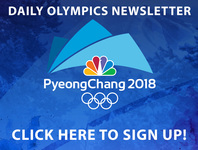 In closing arguments, the attorney for Lake Point Restoration said Hurchalla lied about Lake Points' activities.
"These wetlands have been enhanced and these wetlands have been improved. None of them have been destroyed," said Ethan Loeb, as he showed the jury a map of the Lake Point property east of Lake Okeechobee.
Hurchalla's contention that wetlands had been damaged at Lake Point's mining operations was part of her correspondence to then sitting commissioners email accounts back in 2012. Those emails, Lake Point argued to the jury, unduly influenced commissioners.
"They (the jury) thought she did the wrong thing and there was a consequence and they sent the message," said Loeb outside court.
Lake Point wanted to treat water from Lake Okeechobee on its property. It also had discussions about a possible business deal to sell water to the city of West Palm Beach, which back in 2012 was going through a severe drought.
Hurchalla's attorney denied her client had any undue influence and was just a citizen with questions.
"Citizens have a right to communicate with our elected officials. They have a duty," said Virginia Sherlock during her closing argument.
Hurchalla said she doesn't have the money Lake Point is asking for.
"The reason I'm still here for five years is I want everybody else to keep saying everything," said Hurchalla.
Current commissioner Sarah Heard and Ed Fielding, and former Commissioner Anne Scott, whose names were brought up frequently during this trial, face misdemeanor charges for public records violations related to Lake Point. Their cases are scheduled for later in the year.
Lake Point was seeking a total of $22 million in damages. The company already settled with Martin County for $12 million and the South Florida Water Management District for almost $6 million.