Buddy Atamian has sent the past six winters in Fort Pierce. He's a snowbird from New Hampshire and has noticed over time, changes in the sand at the inlet.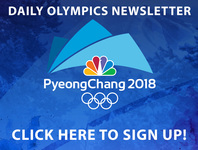 "Last few years it's been like this. First couple of years, didn't see this at all," said Atamian.
He's talking about a near 10-foot drop thanks to recent erosion.
Next month, the Army Corps of Engineers, working in partnership with St. Lucie County, will start pumping 385,000 cubic yards of sand on the shore. That's enough sand to create a 180-foot high football field sized pile.
Normally lifeguard towers are on the sand but because of all the erosion, one was tipped over, and it was brought near A1A.
At Bathtub Beach in Martin County, one of the most popular, but vulnerable stretches of Treasure Coast sand, about $625 thousand was spent after Hurricane Irma to reinforce the dunes.
"Safeguard the road, McArthur Boulevard and make sure it's safe for people who need to use to get to and from homes and also for emergency vehicles," said Martin County Coastal Engineer Kathy Fitzpatrick.
The Bathtub Beach project should be done by April.