Staff for the School District of Indian River County are making changes and working hard to stop the spread of the flu.
"The custodians are very proud of what they do," said Ann Rieben, custodial services coordinator and trainer. "They do an excellent job taking care of our students."
About two weeks ago, the district started noticing more potential flu cases. Two schools are under watch because at least three students have had fevers. Staff members have called out with the flu.
"They are clean already, but we wanted to disinfect the schools better," Rieben said.
Rieben's resume includes working to keep hospitals clean. She brings those skills to her new job at the school district as the custodial services coordinator.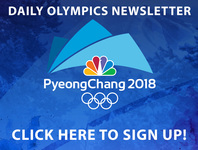 "We're just being more proactive now with new leadership to stay ahead of things," Assistant Superintendent of Operations Jon Teske said.
Custodian's carts now include stronger disinfecting chemicals, called quaternary disinfectants, which will continue to be used instead of general purpose cleaners.
"They're used more in hospital settings and they're very effective in taking care of the kill times on the surfaces," Rieben said.
The district has ordered an ATP monitoring system that will show if germs are still left on a surface after it's been cleaned. Also, a Kaivac No-Touch Cleaning System is on its way to the district. It sprays water, sanitizes and vacuums the water back out of places like bathrooms and stairwells that can be cleaned with a lot of water.
The district also plans to order an e-mist system that disinfects entire schools at a rate of 80,000-square-feet per hour.
"Make sure that we are having the cleanest and the healthiest environment for our students," Rieben said.
Schools have also sent home flyers with information about flu prevention.
Other school districts in the area say they've provided information to parents as well.