Women who work for the Indian River County Fire Department are fighting more than fires.
They are also fighting to get more support from the county when it comes to growing their families.
RELATED:Download WPTV app | Follow WPTV on Facebook
Indian River County is among the only counties in the state that do not allow pregnant employees, including firefighters, to go on light duty assignments.
That means women like Nicole Morris, who is six months pregnant, still have to suit up.
"I just refuse not to grow my family because of my employer," Morris said.
Morris is an Engineer and Solo Fire Medic, meaning her job can be physically demanding.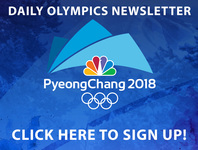 "You're lifting patients, or you're lifting equipment, pulling hose lines or carrying ladders," Morris explained.
But, going on light duty further into her third trimester is not an option.
"There's no light duty option for pregnancy like there would be for somebody that got hurt," Morris explained.
So, the only way she can take time off is using her sick and vacation time.
But, her doctor wants her to take at least 8 weeks off after she gives birth through Caesarean section, and preferably 10 weeks should there be complications.
The only way she can take off that much time after her pregnancy is to work the whole way through it.
"I have not asked for light duty. I have not asked for any paid leave. I've actually asked to work more."
Her other option, beyond using sick and vacation time, is to work standby shifts to add to the time they can take off.
Standby shifts allow a fire fighter of equal rank to cover a shift for an employee, who will work one of their shifts in return in the future.
Morris hopes to work as many standby shifts as possible before she gets even further into her pregnancy.
However, Indian River County also caps standby shifts to 12 shifts per year.
Morris says Fire Chief John King has only approved nine of her 12 standby requests, not allowing her to maximize her time off.
She also says she has been trying to work with department leadership since before her pregnancy to get a plan in place.
"There was just no willingness to work with us to plan a pregnancy."
Fellow engineer and Solo Fire Medic Christen Brewer also knows the struggle.
"You're only allowed 12 standbys. That's technically a month and a week. That is not enough time to have a child," Brewer said.
She's learned first hand that it can be dangerous working far into a pregnancy.
She recalled a time she was responding to a person high on bath salts.
"He grabbed a machete and threatened to kill all of us, and I was about 7 1/2 months pregnant," Brewer said.
She was also denied light duty and has been trying to get a pregnancy policy on the books for more than 10 years.
During Brewer's pregnancy, county leaders had not yet put a cap on standby shifts.
Brewer was allowed to work 30 standby shifts, allowing her to take time off before she gave birth.
In the immediate area, Palm Beach, Martin, St. Lucie, Volusia, Seminole and Brevard counties and the City of Orlando all have pregnancy policies that allow for a form of light duty for firefighters.
"We are way behind the times," Brewer said.
The Indian River County Sheriff's Office does allow pregnant deputies to go on light duty.
Brewer and other firefighters say other women have left Indian River County to go to other departments which have pregnancy policies.
WPTV has requested comments from county commissioners and Fire Chief John King.