A West Palm Beach police officer has filed a lawsuit against the city claiming retaliation for policing his own.
Attorneys for Lt. Frank Alonso filed a 19-page whistleblower lawsuit late Friday afternoon. He accuses the West Palm Bach Police Department of misconduct, fraud, and cover-ups.
Alonso is a 29-year veteran with the department. For over a year he claims he's documented and investigated overtime fraud, "police misconduct, misfeasance, malfeasance, and violations of law, by fellow law enforcement officers and superiors employed by the city, starting as early as January 2016," the lawsuit states.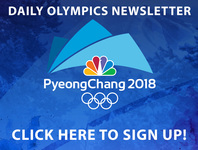 In January 2016, Alonso alleged he discovered another lieutenant adjusted her schedule in the computer work system to work overtime details during her regular shift. She was going to get paid 11.5 hours of overtime in addition to her regular full shift, which Alonso alleges she did not work. He filed a complaint. The lawsuit states "no department investigations were ever initiated from these allegations of fraudulent overtime submissions of Lt. W.M., who in fact, was shortly thereafter promoted to captain."
An internal affairs investigation launched as a result of Alonso's allegations, states the lieutenant's schedule was reviewed and corrected prior to her "being compensated for any improper overtime." The I.A. report also said the lieutenant was allowed to change her schedule to allow for overtime details, but could not work such details during the course of her regular shift hours.
"What he was concerned about was that he knew that by making that complaint, which is very difficult to make against a superior particularly when you're a lieutenant, he knew it was going to open a can of worms and it did," said Alonso's attorney Val Rodriguez.
In February 2016, Lt. Alonso was called out to a crash involving Sgt. Kevin Farrell. Farrell was off duty, but using his patrol car. Alonso, concerned with Farrell's head injury, sent him to the hospital with a DUI traffic crash investigator. The lawsuit claims Alonso told Farrell he would be tested for drugs and alcohol, but instead Farrell left the hospital without telling anyone. The internal affairs report said he was unreachable for hours. The I.A. investigation blamed Alonso for not making sure Farrell was tested.
"Instead of focusing on the sergeant's misconduct, the focus became on Alonso as the watch commander that night, as something he should have done, they claimed, and they wanted to suspend him for it," said Rodriguez. "He realized it at that moment that the I.A.department was going to pay him back."
Rodriguez said Alonso later learned that officers had made contact with Farrell before the crash happened. The lawsuit states that "Lt. Alonso was not told at the scene by another road patrol officer, J.Z., who had responded to the scene nearly an hour before at 11:56 p.m., that Sgt. K.F. had been involved in an earlier altercation at a nearby adult night club and hotel parking lot."
The internal affairs report said interviews revealed Farrell was at Rachel's Gentlemen's Club and Steakhouse prior to the hotel encounter. A captain interviewed for the investigation said the nightclub employees, possible managers, verified Farrell was there and drew attention to himself while at the establishment and alleged he caused property damage in the bathroom. Another sergeant interviewed in the internal affairs investigation said Farrell was "acting strange" and had told him he sustained the head injury in a fight.
The I.A. report said Farrell said he did not have any drinks at the adult nightclub. He said he bought drinks for staff members there. He had taken prescribed medication for a medical condition, the report said was legally obtained, and started to feel the effects at the nightclub. He told investigators he left after someone spilled a drink on him and his memory is "foggy." Later describing that he went into a blackout state shortly after leaving.
In an interview with the assistant chief, Cpt. Theodore Swiderski who was on the crash investigation, said he briefly spoke to possible managers at the nightclub as they were locking up.
"They thought he had a beer or two, but they said he had some issues inside the club. We tried to ask them to elaborate, they wouldn't really say, they said he may have damaged something in the restroom," said Captain Swiderski during a recorded interview with the assistant chief.
In that interview, Swiderski tells the chief that the employees were asking him to come back the next day and they would give him anything that he needed, but the I.A. report said the establishment chose not to cooperate and did not provide employees interviews or surveillance video.
Farrell told investigators a phantom car swerved into his lane on Village Boulevard which caused him to crash into the curb and a guard rail. The I.A. report said investigators could not find video of the crash.
"It took Lieutenant Alonso five minutes to figure out where to go and how to get it," said Rodriguez.
The video, which appears to be from a surveillance camera across a parking lot, from a distance shows the West Palm Beach Police patrol car crashing into something and coming to a stop. What it does not show is any headlights approaching Sergeant Farrell's direction. In an interview with the assistant chief, the DUI traffic investigator assigned to the case said he was not certain if it changed his opinion that Farrell was telling the truth about what happened.
"The car that Kevin mentioned could have been without the headlights and it was a dark road," said Officer Donde in a recorded interview with the assistant chief.
Alonso sent a whistleblower letter to the city about the video and asked the case be re-opened and have the Florida Department of Law Enforcement investigate.
"We indicated to them that Lieutenant Alonso was a whistleblower and we wanted protection for him and we asked if they would open an investigation into an outside agency because we don't believe that the police department has the ability to police its own officers," said Rodriguez.
Instead, an internal affairs investigation was launched into Lt. Alonso's allegations that Farrell was untruthful in his statements to investigators. In an I.A. interview with the assistant chief, Alonso said he felt the I.A. investigation was botched.
"It proved that he lied at the scene about how the accident transpired," said Alonso in the recorded interview with West Palm Beach P.D.
Lt. Alonso told the assistant chief he met with human resources about the I.A. investigation.
"I told him I felt it was a cover up," said Alonso. "And that I did nothing wrong."
Farrell was initially supposed to be demoted as a result of the incident. He was not. He was ordered 120 hours suspension, restitution of the damaged patrol car, two years loss of vehicle take home privileges, a probation period not to exceed 1 year, and random drug testing. Alonso originally also faced suspension, but then was issued a written reprimand.
"The next year and four months he was retaliated against up until present," said Rodriguez.
The lawsuit alleges Lt. Alonso continued to document overtime fraud, but in August 2017 he was placed on paid administrative leave for a complaint filed against him. The State Attorney's Office Public Corruptions Unit letter states the complaint was determined to be unfounded. A spokesperson for the West Palm Beach Police Department said the chief would provide comment when the investigation was completed.
Alonso is still on paid administrative and the lawsuit said another complaint was filed against him in August 2017 that is still pending.
"He is being paid but cant work, can't be a police officer, has no weapon, no shield, can't protect the public, but the public is going to pay for him and the public's going to pay for him because they don't want him in the police department. And they don't want him in the police department because quite frankly, they don't want someone there overlooking their misconduct," added Rodriguez.
The city of West Palm Beach said it is aware of the claims made by Alonso, but cannot comment because of ongoing investigations.