WEST PALM BEACH, Fla. — West Palm Beach residents who are affected by a major drinking water advisory picked up cases of bottled water on Monday at Gaines Park.
The water distribution was held for much of the morning and early afternoon at the park, located at 1501 North Australian Avenue.
City officials issued a drinking water advisory late Friday after elevated levels of a toxin produced by cyanobacteria, also known as blue-green algae, were detected in some raw water samples.
Until further notice, vulnerable populations including the elderly, infants, children under six, pregnant women, nursing moms, and people with kidney or liver disease are urged not to drink tap water or cook with it.
Mayor Keith James said anyone not in the vulnerable populations can continue to use tap water. James anticipates the advisory will be lifted later this week.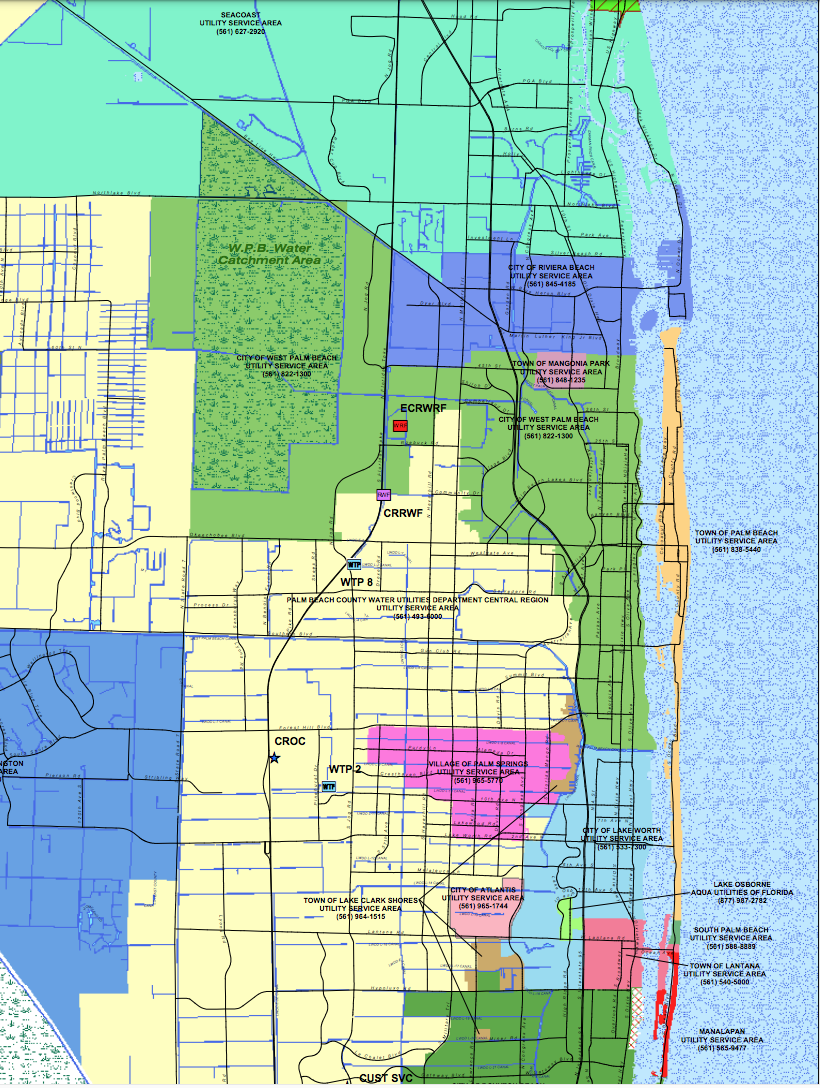 For the third day in a row on Monday, lines started forming in West Palm Beach as the city handed out thousands of bottles of water. But some residents are now tapped out with the water still not safe to drink.
"It's terrible. You can't drink the water. You can't hardly cook with the water," said Cynthia Martin.
"We've done about 46 pallets today. About 150,000 total bottles of water we've done over the last three days," said Brent Bloomfield, the assistant chief of West Palm Beach Fire Rescue.
James asked for patience as he helped hand out cases of water.
"Tomorrow morning, we will have the samples that will be FedExed to the lab. And then we hope to have results of those tests back on Thursday," James said.
Some restaurants are experiencing longer wait times as owners bring in their own jugs of water. And some residents are now stocking up, not knowing how long the advisory will last.
"With the city providing us the water, at least we can give the water to the dogs and our kids," said Frankie Anguiano.
"We are going to do what we can as a city to try to help our citizens get through this as smoothly as possible," James said.
The mayor told WPTV that before the advisory can be lifted, he needs those test results showing the water is safe. He'sexpecting to hear back on Thursday and will hold a news conference on Friday.
The water advisory was issued days after the toxin was first discovered in the city's drinking water supply. Because of that, some residents said they're disappointed the alert wasn't issued earlier.
"It's not just about the vulnerable populations. It's about, you know, we're in the time of a pandemic, you don't know what you could be exposing someone to," one resident said on Monday.
However, James defended the city's decision-making, saying officials were awaiting guidance from the Florida Department of Health.
"It didn't make sense to us, and so we knew from the regulatory agencies, including the Environmental Protection Agency, exactly what needed to be said in the advisory, who was affected, and how the public should respond," James said.
James said the city will host another water distribution on Tuesday and Wednesday at Gaines Park from 9 a.m. to 2 p.m.
"This is a good location to have an operation, such as we had experienced with this, with the vaccines and stuff," James said. "We're looking at other locations if the need persists."
The mayor added that the city has reached out to nursing homes, homeless shelters, and the housing authority to make sure they have enough bottled water for residents.
"We're trying to do what we can to make sure that we're tapping into the most vulnerable," James said.
The School District of Palm Beach County said district-operated schools that are in the affected areas have taken the necessary precautions to isolate all drinking fountains on campus and have distributed safe bottled drinking water as needed. In addition, School Food Services is ensuring that all meals on campuses are safe.
The following schools are under the advisory:
Alexander W. Dreyfoos Jr. School of the Arts
Bak Middle School Of The Arts
Bear Lakes Middle
Belvedere Elementary
Conniston Community Middle
Egret Lake Elementary
Forest Hill Community High
Grassy Waters Elementary
Jeaga Middle
Northboro Elementary
Northmore Elementary
Palm Beach Lakes Community High
Palm Beach Public School
Palmetto Elementary
Pleasant City Elementary
Roosevelt Community Middle
Roosevelt Elementary
South Olive Elementary
U B Kinsey/Palmview Elementary
Westward Elementary
For the latest information on West Palm Beach's drinking water advisory, visit the city's website by clicking here or call 561-822-2222.
WEST PALM BEACH: Following vulnerable populations should Not Drink the tap water:
Infants,
Children under 6,
Pregnant women and nursing mothers,
Those with pre-existing liver conditions,
Those receiving dialysis treatment, and as a precautionary measure, the elderly pic.twitter.com/AThlvMFOlP

— Linnie Supall WPTV (@LinnieSupall) May 31, 2021