Before Larry Nassar's abuse received national attention, there was Ray Adams.
An investigative report done by the Indy Star Newspaper, painted the gymnastics coach as a serial predator who bounced around from different gyms around the country.
"He had progressively been at those gyms and left," Stacy Honowitz said.
Honowitz is a supervisor in the Sex Crimes and Child Abuse unit at the Broward County state attorney's office. She says Adams worked at 10 gyms, two of them in south Florida. He was arrested in 2009, after a 10-year-old's mother reported him to police.
"We heard all of these girls come forward and say I told someone and nobody said anything," she said.
Honowitz prosecuted Adams. He eventually took a deal and was sentenced to 15 years on the molestation charges.
She believes early education could help.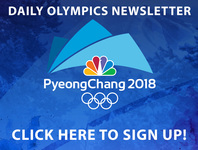 "It doesn't make a difference if you're in the gym when you're four or when you're 34," she said. "You have to know at an early age if someone is sexually abusing you. To the tone you have to be able to tell someone and speak out, so that all of this could be avoided."
In many of her cases, she says the common factor is that the child didn't understand what was happening to them. She says seeing so many survivors come forward today is encouraging.

"To be able to see a woman who is 34-years-old now be able to come into court and look at him and say, this is what you did to me and now you're going to be punished for it, it's rewarding."