What can you do to fight the flu?
Everyone says get a flu shot, but that may be easy to say and hard to do.
RELATED: More flu coverage | Doctors on high alert | Pharmacies see shortage of Tamiflu
Doctors at MD Now Urgent Care have seen countless flu patients this season and they're down to just a handful of flu shots.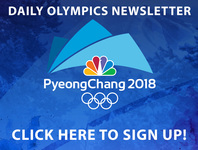 If you stop by CVS, Publix or Target pharmacies, you'll most likely learn that they're either out or are saving what little flu vaccines remain for the most vulnerable or the elderly.
"There's a scarcity in flu shots and people are getting the flu in record numbers," said Dr. Peter Lamelas, founder of MD Now Urgent Care.
Flu shots are scarce as we approach the end of flu season, one of the worst in a decade.
"Flu sometimes does a double dip. It's really really high now," said Lamelas. "Last year, it dipped and it peaked again in March, so it's not too late to get the flu shot."
Lamelas said part of the shortage experienced now dates all the way back to Hurricane Irma.
"A lot of people had flu shots. Some of the flu shots spoiled, a lot of the physicians and clinics did not reorder the flu shots," said Lamelas.
A lot of clinics and doctors offices are either out of the flu shot or running low. That's why some places are turning away healthier patients requesting a vaccine.
"They're reserving what they have for the critically ill patients or the patients that need it, with chronic disease," said Lamelas.
Those with weakened immune systems, diabetes or heart disease are among those at risk for a severe case of the flu. Click here to learn more about flu-related complications.
Philip Echols visited Dr. Lamelas's office on Palm Beach Lakes for a flu test.
"Yesterday my nose started running," he said.
He never got his flu shot and his wife didn't want him taking any chances with young kids at home, ages eight and 10.
"You're worried, especially if you have young kids or have elderly parents with you for sure. That's why I'm here because of my kids," he said.
Luckily, Echols tested negative for the flu and was diagnosed with the cold. However, he said he may consider getting the flu shot next year.
Lamelas says flu season might extend into the summer so do what you can to protect yourself.
"Any bit of immunity helps. If you get regular flu shots, it helps build your immunity for subsequent flu seasons," he said.
There are 33 Urgent Care Centers across South Florida and we are told they all have the flu vaccines. Some have less of a supply than others but staff does circulate the vaccine supply to centers in need.
The best advice is call ahead to see if there are flu vaccines available.