Time is running out for public comment on two river railroad crossings in our area as Brightline prepares to bring its service north to Orlando.
U.S. Rep. Brian Mast asked the U.S. Coast Guard to conduct and online survey to provide information about the navigation near the St. Lucie and Loxahatchee River Railroad bridges.
It's an opportunity to let officials know how the train crossing can impact recreational boating.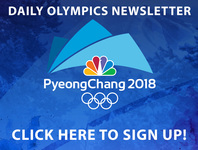 "So this is the famous Loxahatchee Bridge," said John Melson, an avid boater who lives along the Loxahatchee River. He took us out on his boat. "It's just a rusty old bridge that has seen its better days."
"You can see the trestle, how low it is, how little room there is. So, no boat can get under there unless it basically has nothing," said Melson.
He's the president of the North Passage Home Owner's Association, Rear Commander of the North Passage Yacht Club and licensed Coast Guard Capitan.
"It is our life. We live on the river for a reason," said Melson.
The bridge alarms sounds and we start our clock. From first horn, to the bridge lowering, to the freight train passing, to the bridge raising and the green light, it took 24 minutes.
That's a problem for boaters. In part, because they're waiting right where the Loxahatchee River and Intracoastal mix, which can create strong currents, and dangerous situations when several boats are waiting.
"There's going to be accidents. There's no way around it. I mean, there's accidents now. You add that bridge closing, it's going to make it worse," said Melson.
Brightline adding service through here means more times the drawbridge is down, which means more waiting.
The deadline to comment is Thursday at midnight.