WELLINGTON, Fla. — Palm Beach County Fire Rescue said at least three horses were killed after a large barn caught fire overnight in Wellington.
The fire, located in the 1500 block of Estancia Ln., occurred in the Palm Beach Point equestrian development around 1:30 a.m. Thursday.
When firefighters arrived the barn was fully involved with flames and multiple horses were running on the property, according to Fire Rescue Capt. Albert Borroto in a written statement.
Firefighters and deputies with the Palm Beach County Sheriff's Office worked to save 14 to 18 horses, but at least three horses died in the fire. Investigators are at the scene to determine the cause of the fire.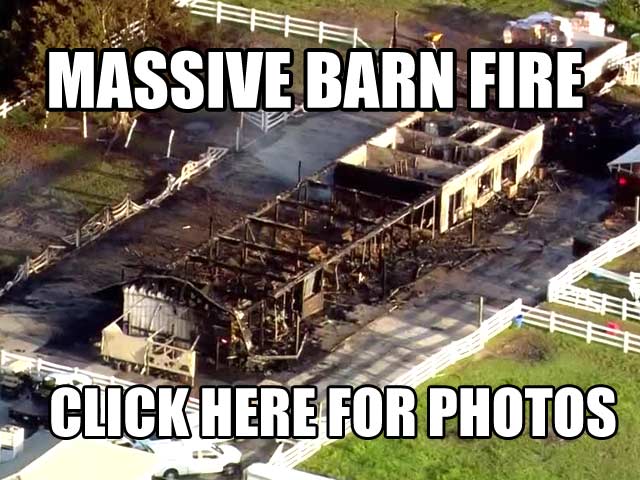 Borroto said one firefighter and two deputies were treated for minor injuries and taken to a local hospital.
Chopper 5 flew over the scene at 8:15 a.m. and spotted investigators canvassing the charred remains of the barn.
A GoFundMe page said the entire barn was lost.
According to a Facebook post by Kelli Cruciotti, they were "grateful for the outpouring of help in the middle of the night with trailers, feed and help leading horses off the farm."