Jenny Gardner has an immune deficiency.
She needs weekly plasma treatments. "My body does not produce what I need to fight off infection and I don't have an immune system."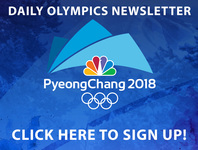 She added, "It takes approximately 326 donors to give me what I need in one week."
Jenny is among thousands across the country in need of plasma, whether it's for an immune deficiency, organ transplant or burn treatment.
Robert Mitchell is with CSL Plasma.
We caught up with him at their facility in Riviera Beach.
"Plasma is like a yellow colored liquid and so we get the liquid part and then give back the red and white blood cells and the platelets back to the donor."
Plasma, which holds the nutrients of the blood, helps people like Jenny live a healthier life.
"We make sure there is no case of hepatitis in the sample, HIV is also tested and others that are known and unknown. There are certain types of diseases that are lesser known that might impact the patient," Mitchell said.

Jenny said, "I would like to say to someone who is sick repeatedly to listen to your body and don't listen to what people have to tell you. I was told I was a hypochondriac, and I was told everything. But I knew something was wrong. Follow your heart and what you know about your body."
If you would like to donate plasma, you can be paid for your donation and at the same type help save someone's life.