The Palm Beach Police Department will hold a free seminar Thursday on "Avoiding Scams Against the Elderly."
The seminar will be held at the Palm Beach Fire-Rescue Meeting Room, located at 2185 S. Ocean Blvd. in Palm Beach from 9 a.m. to 10 a.m.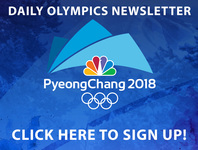 Parking is available at Phipps Ocean Park parking lot south of the tennis courts.
Some of the elder scams and issues that will be discussed include:
Identity Theft/Telemarketing Scams
Financial Exploitation/Investment Schemes
Home Repair Fraud
The Grandparent Scam/ Sweepstakes & Lottery Scams
Preventing & Identifying Elder Abuse
Secure your spot at this free seminar by calling the Palm Beach Police Community Relations Unit at 561-838-5467.
Palm Beach Police will be holding a seminar on "Avoiding Scams Against the Elderly" to be held on Thursday, February 8, 2018 at 9:00a.m - 10:00am. If you would like to attend, please RSVP to Community Relations at 561-838-5467. To read more: https://t.co/QtET0mkSOK

— Palm Beach Police (@PalmBeachPolice) January 26, 2018