UPDATE:
New overnight... President Trump posted photos of survivors from the Parkland shooting Tragedy on Twitter and Instagram.
President Donald Trump on Friday met with injured victims and first responders.
Our entire Nation, w/one heavy heart, continues to pray for the victims & their families in Parkland, FL. To teachers, law enforcement, first responders & medical professionals who responded so bravely in the face of danger: We THANK YOU for your courage! https://t.co/3yJsrebZMGpic.twitter.com/ti791dENTy

— Donald J. Trump (@realDonaldTrump) February 17, 2018
Trump and first lady Melania Trump reached Broward Health North Hospital in Pompano Beach to pay their respects to victims and to thank medical staff helping keep the nine people who were injured, several critically, alive.
Trump's visit comes two days after accused gunman Nikolas Cruz, who police said confessed, fatally shot 17 people – mostly teenagers – at the Marjory Stoneman Douglas High School on Wednesday.
Trump's meeting with the press pool at the hospital was brief.
"First responders, everybody, the job they've done is incredible," Trump said, flanked by a hospital official and the first lady.
Trump, who confirmed he met with victims, remarked on the efficiency in which victims were quickly taken to the hospital after the shooting.
"Do our gun laws need to be changed, Mr. President?" one reporter asked as Trump and his delegation, which included White House Chief of Staff John Kelly, walked away.
After leaving the hospital, Trumps met with Broward County Sheriff's Office officials, including BSO Sheriff Scott Israel and detective Richard Olson, whose son Will was shot during the onslaught.
While speaking at BSO headquarters, where Florida Gov. Rick Scott was also present, the first lady emphasized that the victims must be cared for.
"Thank you all for what you do, and saving our children. That's the most important – they're our future, and let's take care of them because they will go through a lot from what they experienced two days ago and we need to take care of them," the first lady said.
Trump's visit comes amid heightened calls for gun reform in the United States – a systematic reaction in recent years following U.S. mass shootings.
Sen. Marco Rubio, R-Fla., was aboard Air Force One, which landed at Palm Beach International Airport.
"I will be leaving for Florida today to meet with some of the bravest people on earth – but people whose lives have been totally shattered. Am also working with Congress on many fronts," Trump wrote on Twitter.
Story courtesy of our news partner at NBC Miami.
EARLIER STORY:
FAA restrictions released Monday and are in effect through Sunday.
RELATED: More President Trump coverage
Trump said Thursday he will visit Parkland at some point, but it's unclear if that will happen this weekend.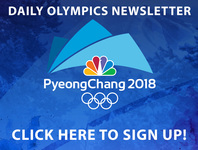 The president and first lady Melania Trump were in town earlier this month.
The town of Palm Beach put in place traffic closures Friday morning.
Trump is expect to leave town around 5 p.m. Monday.
This is the president's sixth trip to Palm Beach County since Thanksgiving.
**CHECKPOINTS AND ROAD CLOSURES IN AND AROUND THE AREA OF MAR-A-LAGO ARE IN PLACE **: Reminder to all motorists: The checkpoints and road closures in and around Mar-A-Lago are in place. Expect traffic delays in this area thru Monday, February 19, 2018.… https://t.co/apbbsbmPbi

— Town of Palm Beach (@townpalmbeach) February 16, 2018