For more than two years a family has waited for answers as to who killed their son. Now they're making a public plea.
Andrew Dixon was gunned down just over two years ago in a Lake Worth neighborhood.
Since his death detectives at the Palm Beach County Sheriff's office said they haven't gotten any new leads.
Now Dixon's family is saying someone needs to come forward.
"Someone saw something," Erwin Dixon said.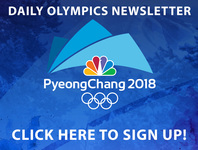 On December 15, 2015, Erwin's son Andrew Dixon was gunned down while hanging out with friends on the 700 block of Washington Avenue in Lake Worth.
"This is a situation we don't want to go uncovered," he said.
When deputies got to the scene Dixon was already dead. Now his family wants to know who's responsible and detectives don't have any new leads.
"People know what happened and people have information," a detective said.
But he went on to say they're not speaking up. Even though multiple people were outside when it happened.
"And all the ones that he hung over here with y'all say he was like an brother, y'all say he was like a friend, y'all say he was a best friend. If so come forward," one family member said.
The 20-year-old left behind a large family and they're not giving up on justice for their loved one.
"I mean it will lift a lot of weight off of me," Erwin said.
PBSO is asking anyone with tips or information on this homicide to contact Crime Stoppers at 1-800-458-TIPS.