WEST PALM BEACH, Fla. — In a week that saw Florida Gov. Ron DeSantis enter the presidential race, another lawsuit was filed over a law the governor signed.
This latest suit is regarding a new elections law that allowed DeSantis to run without resigning but also put tighter restrictions on groups that look to register voters.
"Convenience is not what we want. What we want is, we want to know that you're a legal, registered voter," state Rep. Rick Roth, R-West Palm Beach, said.
The League of Women Voters filed the suit, saying they typically help register 4,000 voters a year in Florida.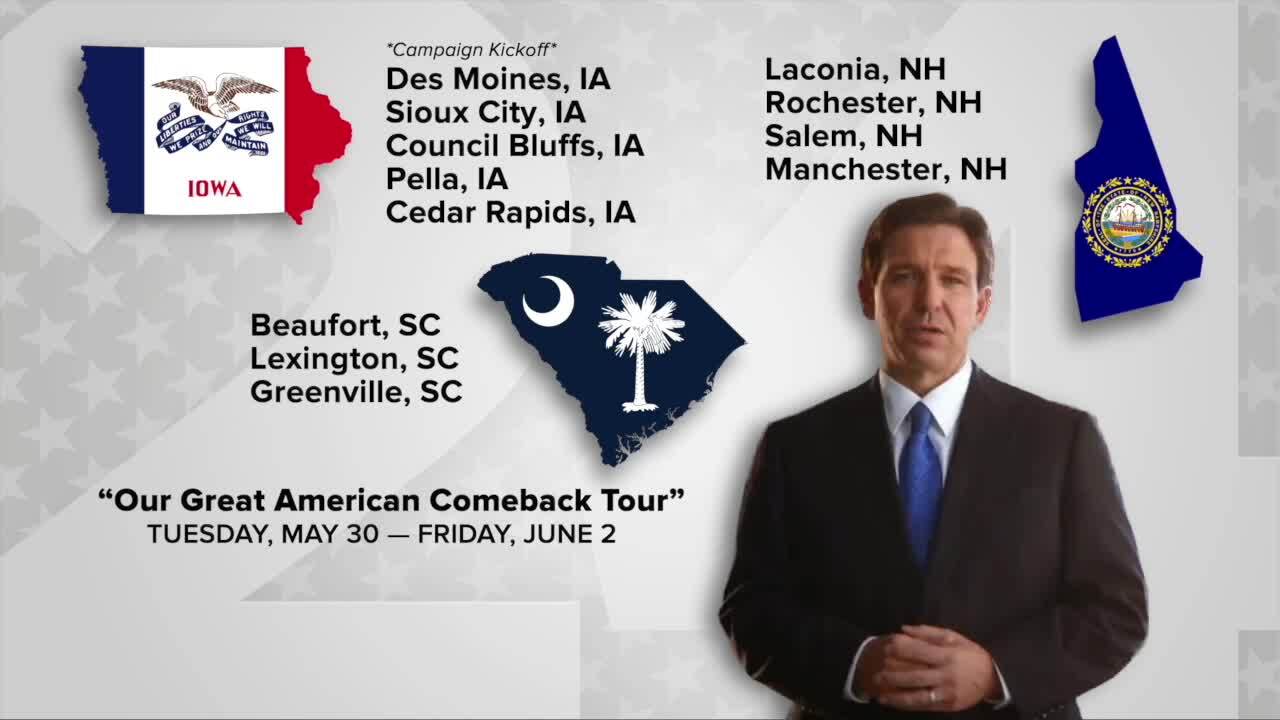 Political
DeSantis takes presidential campaign on 4-day blitz of early states
6:01 PM, May 25, 2023
"It's not just attacking the League and their First Amendment rights, although it certainly is, it's Floridians and their participation in the democratic system," attorney Danielle Lang said.
This year there have been several lawsuits over new laws in Florida on things such as gender-affirming care, abortion, labor unions and Disney.
"It costs the state of Florida millions of dollars," state Sen. Lori Berman, D-Boca Raton, said.
She said the suits that follow are what she consider unconstitutional laws from the Republican majority.
Education
Could Ron DeSantis' controversial education policies resonate nationwide?
5:01 PM, May 25, 2023
"The state actually hires outside law firms and we pay those outside law firms to defend us in these lawsuits," Berman said.
According to her office, the state has budgeted at least $8 million for defending the laws, and the biggest cost may end up coming from the governor's battle with Disney.
"A lot of these others don't have the kind of money that Disney has," Berman said. "Disney, you can be sure, is going to represent themselves well."