DELRAY BEACH, Fla. — Voters in South Florida were greeted with more long lines on the second day of early voting.
Outside the Hagen Ranch Road Library near Delray Beach, the line to vote snaked around the building Tuesday.
SPECIAL COVERAGE: Elections 2020
"I got here at 9:30 a.m., quarter to 10. It took me about two hours to get in," said voter Gronya Thornsby, who became a U.S. citizen last year.
She enduring the long lines -- even through two rainstorms -- to vote Tuesday.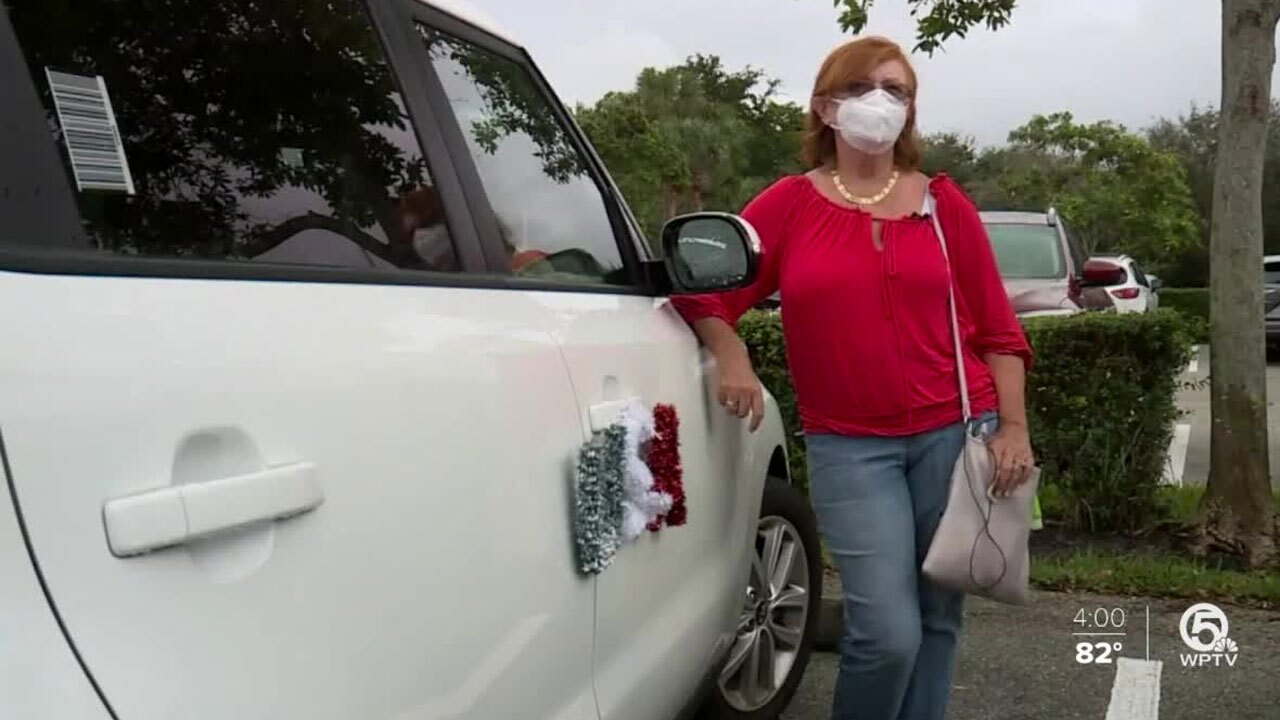 Day two of early voting seemed to be just as crowded as day one in Palm Beach County.
"I expected there would be a line," said voter Marc Gutterson. "This is a battleground state, and everybody has got to vote."
He decided to get back in his car and delay casting his ballot.
"I was going to wait, but I think I dropped someone off at the doctor, so I'll come back tomorrow sometime, and I will definitely get it done tomorrow," Gutterson said.
The enthusiasm to vote early has never reached numbers like now.
The first day of early voting number saw nearly 350,000 people cast their ballot. That's on top of the close to two million vote-by-mail ballots already returned.
Leaders and organizers, both Democrat and Republican, are seeing how eager people are about voting.
Democrats have seemed to gain an early edge in returned mail-in ballots, but Republican leaders say a net gain this year in registered voters has them comfortable in the closing weeks.
"Statewide, we're in a better position than Democrats," said Michael Barnett of the Palm Beach County Republican Party. "No concern at all … enthusiasm is through the roof. I speak with people on social media and at committee meetings and the rally we had over the weekend with Donald Trump Jr. People are going to vote."
Democrats are still in a statewide push to get out the vote.
"The passion is stronger than I ever seen before," said Michelle Hamft, a Joe Biden volunteer. "I think everyone just feels such an urgency, and they feel the importance of this particular vote."
The proof is in the lines, and the people willing to wait it out.