JUPITER, Fla. — Almost half of the students in our area are remaining in distance learning. Many parents might be wondering if distance learning is sustainable for an entire school year.
SPECIAL COVERAGE: Back to School
A mother and a counselor spoke with WPTV and provided advice on how to make this work.
A trampoline in the middle of the living room during distance learning isn't your average school classroom. But mothers like Tabitha Purcell of Jupiter are doing whatever works.
"When I see him kind of getting to that point where it's kind of hard to bring him back, I send him to the trampoline," Purcell said.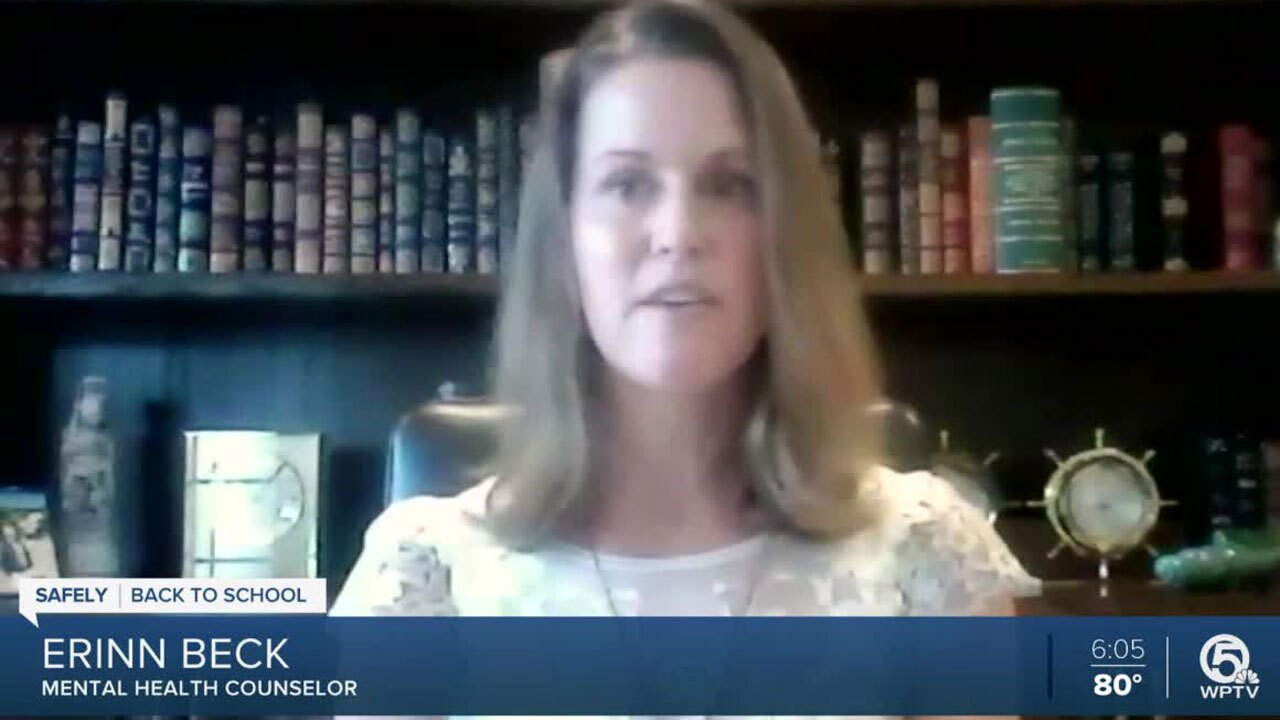 Purcell's son Jayvon is starting kindergarten online, joining ten of thousands of students still in distance learning in the Palm Beach County and Treasure Coast.
Purcell's advice for parents comes through on-the-job training watching her son.
"Headphones are huge. You just got to get them to drown everything else out," Purcell said. "When they have their break, get them off. Get them away."
Mental health counselor Erinn Beck said structure leads to success.
A calendar or a list to stay on-task could go a long way.
"Left to their own, they're not going to devise their own schedule and time management. Kids look to us to make the world a safe and manageable place. So, if we place that structure, they are going to feel safe and work within that. And that's why at school you have a very set structure," Beck said.
Jayvon will eventually attend in-person learning this year.
"I've never been to school, and I want to go there," Jayvon said.
It is a journey parents and kids are taking together.
The Palm Beach County School District has a hotline, 561-969-5840, to answer general questions about online learning. The hotline is available Monday through Friday from 8 a.m. to 4 p.m.