RAIFORD, Fla. — I watched Duane Owen die.
For me, it was a unique opportunity to become better educated about Florida's death penalty process. But for the families with the front-row view of Thursday night's execution, this was personal.
This was their closure, 39 years after the death row inmate raped and murdered Karen Slattery, 14, while she was babysitting in Delray Beach and then Georgianna Worden, 38, while she was asleep in her Boca Raton home.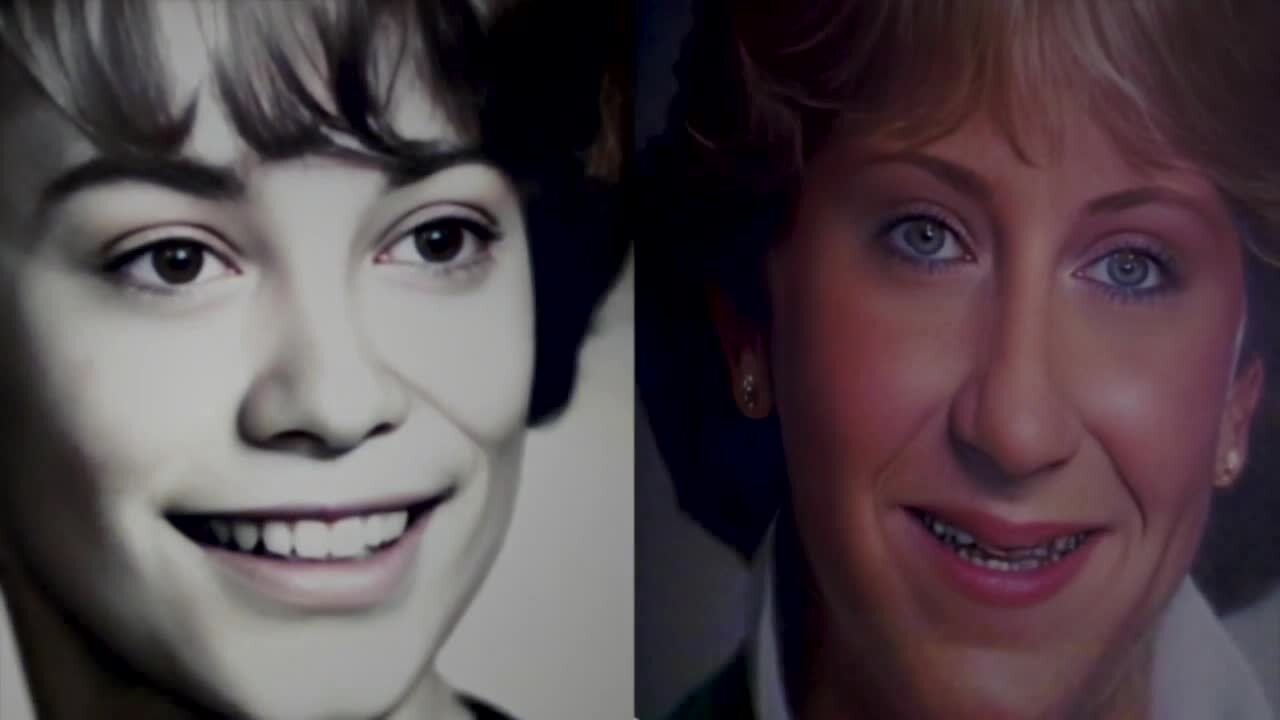 In the weeks leading up to the execution, my WPTV colleagues and I tirelessly sought to find a voice for the victims of these horrific crimes. These stories were difficult, painful reminders about a terrible time in their lives, but those who chose to speak with us all seemed appreciative of the opportunity to shine a light on their loved ones.
On the same night these families got to pull back the figurative curtain on these victims for our viewers during the WPTV true crime special "Bad Things Can Happen to Good People," I was privy to the literal curtain being raised on the murderer responsible.
WATCH: 'Bad Things Can Happen to Good People'
'Bad Things Can Happen to Good People'
Escorted by representatives from the Florida Department of Corrections, me and seven other members of the media were shuttled from the large field that served as the media staging area across the street from Florida State Prison and onto the prison grounds. It was 4:45 p.m. After stepping out of the white van, we passed through several layers of security until reaching a prison break room with several tables, vending machines, books and a bathroom.
On one of the walls was an "Inmate Accomplishment Board" displaying prison photos that were divided into three categories – "GEDs" (this had the most), "Water Treatment" (one photo) and "HVAC" (the remaining photos). Because we were told to rid ourselves of any electronics or form of communication with the outside world, we engaged in casual conversation while we waited some more.
By about 5:45 p.m., we were escorted outside and into another waiting van, where we were driven a short distance to the building where Duane Owen would be executed.
Crammed into the back of the small viewing gallery where we waited in silence, equipped with only two notepads and a pair of pencils, I wrote down as much as I could. From the peculiarly white room in which we were seated to the humming of the wall air-conditioning unit, I wanted to be sure I documented as much as I could to help preserve any memories that might fade over time.
In the room were relatives of the victims, such as Debbi Johnson, who was 10 years old in 1984 when her sister Karen was repeatedly stabbed, dragged into the master bedroom and raped. Some of the now-retired detectives and law enforcement personnel who investigated the murders were also present. There was even at least one representative on Owen's behalf – Carey Haughwout, Palm Beach County's elected public defender who represented Owen during his 1999 retrial. She sat in the front row, just three seats away from Debbi.
WATCH: Carey Haughwout: 'I don't think killing helps prevent killing'
Carey Haughwout on impending execution of Duane Owen: 'I don't think killing helps prevent killing'
As we sat waiting in front of a large rectangular window covered by a screen, it was eerily silent. There was the occasional sound of thunder from the steady storm outside and what sounded like shackles, maybe even some chatter, on the other side of the wall.
After what felt much longer than it probably was, the screen raised to reveal another white room with a digital clock above what appeared to be a one-way mirror.
It was 6 p.m. Right on schedule.
I didn't see Owen at first. That's because he was lying on a stretcher, feet closest to the gallery, covered in a white sheet, except for his head and arms. On his right arm was an IV that would provide him with the lethal cocktail to end his life.
My eyes were more fixated on the three other men in the room – one who picked up the telephone several times and appeared to be the team warden, another who held a clipboard and took notes throughout the procedure, and then the other who stood on the opposite side of the room.
A voice soon was heard on the PA system, asking if Owen wished to make a final statement.
"No," Owen said.
Owen's hair and eyebrows were gone, shaved off ahead of the execution. His eyes never opened.
His hands were bound by leather straps and covered in bandages.
As I was watching Owen die, I was immediately struck by how uneventful it seemed to be. It just looked like he was sleeping.
The first sign that something was happening to Owen was when he appeared to begin breathing heavier. That white sheet started moving up and down, up and down.
Then came the twitching, which soon became more pronounced.
About five minutes in, the team warden walked over to Owen and touched his left eyelid, then shook him and screamed something.
At 6:06, Owen was still twitching. Now his mouth was open.
By 6:07, the twitching had stopped.
As much as I was looking at Owen, I was equally doing my best to watch the family in the gallery. I couldn't see many of their faces, but I was able to get a good look at Debbi through the reflection in the glass. She never stopped staring at Owen. If she blinked, I never saw it.
In an earlier conversation with Ashley Glass, Debbi vowed to look into Owen's eyes as he died. She didn't get that chance, as she told Ashley after the execution.
WATCH: Debbi Johnson: 'I just refuse to be a victim'
Debbi Johnson on murder of sister Karen Slattery: 'I just refuse to be a victim'
"It's OK, because at that point in time, perceived power, if you will," she said. "If he had opened his eyes, I was directly in front of him and he would have seen me, without a doubt."
At 6:13, a woman who was obviously a physician entered through a curtain next to the phone and began to examine him. She checked his pupils. At 6:14, she checked his pulse. Owen was dead.
"He served his sentence," Debbi told reporters in a post-execution news conference. "The end."