ISLAMORADA, Fla. — The serenity of the Florida Keys might as well be forever away from the pain for Debbi Johnson. Islamorada is her home now, where she works in law enforcement.
Johnson has boxed up many family photos that depict happy times with her mother, father, older brother and older sister, Karen Slattery.
"It's hard for me to pull these photos out," Johnson said.
Slattery, then 14 years old, was murdered in 1984 while babysitting in Delray Beach. The two sisters Slattery had been watching were asleep in another room during the attack and not hurt.
"That's where it gets hard," Johnson said while reflecting on their childhood. "Because it's been 39 years, and my memory, it's just, unfortunately, I have very little memories of her."
Johnson was 10 years old at the time of the murder.
"I'm sure I was the annoying sister. I'm sure I was. Everything she did, I had to do," Johnson said. "Everything. She did gymnastics. I had to do gymnastics."
Johnson said she worshiped Slattery.
"We went Easter dress shopping," Johnson said. "That's, like, probably the last good memory that I have was us going shopping."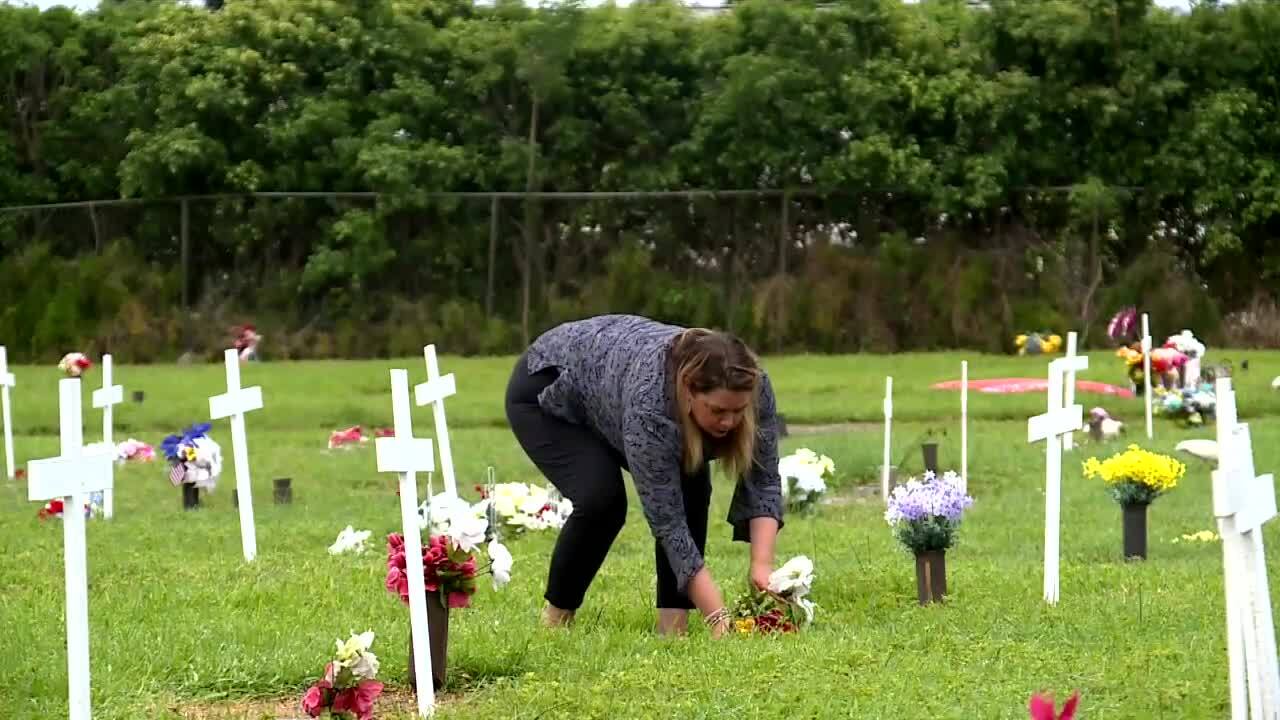 Duane Owen Execution
Best friend of murder victim Karen Slattery preserves memories
10:31 AM, Jun 13, 2023
The shopping trip, Johnson recalled, happened on the same day Slattery was killed.
"She had to get back by a certain time because she had to babysit," Johnson said.
Johnson remembered waking up to the sounds of sobbing in the middle of the night after Slattery died.
"That's when my mom saw me. And that's when she came running to me and grabbed me by my shoulders saying, 'She's dead. Karen's dead.' And I was like, 'Wait. What? What are you even talking about?' I didn't understand," Johnson said. "I was 10. Fifth grade. I think I had just gotten braces that year. Like, I was little. You know, I look at 10-year-olds now and I'm just like, 'You're so lucky because you get to be a kid.' Because I didn't. I didn't. Everything in my life changed after that."
More tragedy followed.
Johnson lost her father, Eugene Slattery, in a plane crash five years later on Father's Day. Her father is now buried next to her sister in Boynton Beach.
Johnson's husband, Brent Johnson, died in a boating accident on Mother's Day in 2013.
Johnson said the sight of a rainbow or a cardinal reminds her of her lost loved ones.
"Right after my husband had passed and we had lost Rick next-door to cancer, we had three male cardinals and one female that would come feed off of our bird feeders, and I just felt that was them coming back to us," she said.
Asked if her family wants Slattery's killer, Duane Owen, to be executed, Johnson didn't hesitate to answer.
"Yes, without a doubt," Johnson said. "Without a doubt. He looked into my sister's eyes when she died, and I will look into his eyes when he dies."
Owen is set to be executed on Thursday at Florida State Prison.
Johnson will witness the execution.