WEST PALM BEACH, Fla. — A traffic homicide investigation has found that the driver who caused a wrong-way crash in St. Lucie County last June, killing herself and a Florida Fish and Wildlife Conservation Commission investigator, was under the influence of drugs and alcohol.
The report identifies the wrong-way driver at fault for the June 9, 2022, crash on State Road 70 as Catherine Zukowski. The 24-year-old died from her injuries at the scene. FWC investigator Kyle Patterson, 35, died from his injuries after being flown to a hospital.
An investigation found Zukowski was traveling up to 109 mph while driving the wrong way when her Kia collided head-on with Patterson's work truck.
A toxicology report found she had THC in her system above the therapeutic level. She also had a blood-alcohol content of .28, more than triple the legal limit.
The report reveals Zukowski had been arrested and charged with driving under the influence only months before the fatal crash. She had been arrested in February 2022 in Sumter County.
According to investigators, the Florida Highway Patrol trooper who arrested Zukowski in Sumter County did not show up for a later court hearing when Zukowski was contesting her suspended license.
Because that trooper was not in court, the investigation revealed that the hearing officer set aside her license suspension because of insufficient evidence.
As a result, Zukowski got her license reinstated the day before the crash.
At least three witnesses called 911 reporting Zukowski's dangerous driving. One caller described her running at least four red lights, running off the road, "fishtailing" and almost rolling over.
"She's going to kill someone," one caller said. "She literally almost just lost control and flipped her car. I don't know what this chick's on."
"It didn't appear like they had any idea what they were doing," another caller told 911 dispatchers.
One caller raced to get her plate number.
"I couldn't even catch her and I was going 90," the caller said.
After nearly 15 minutes of 911 calls about Zukowski, dispatchers received the call that those witnesses feared would be made.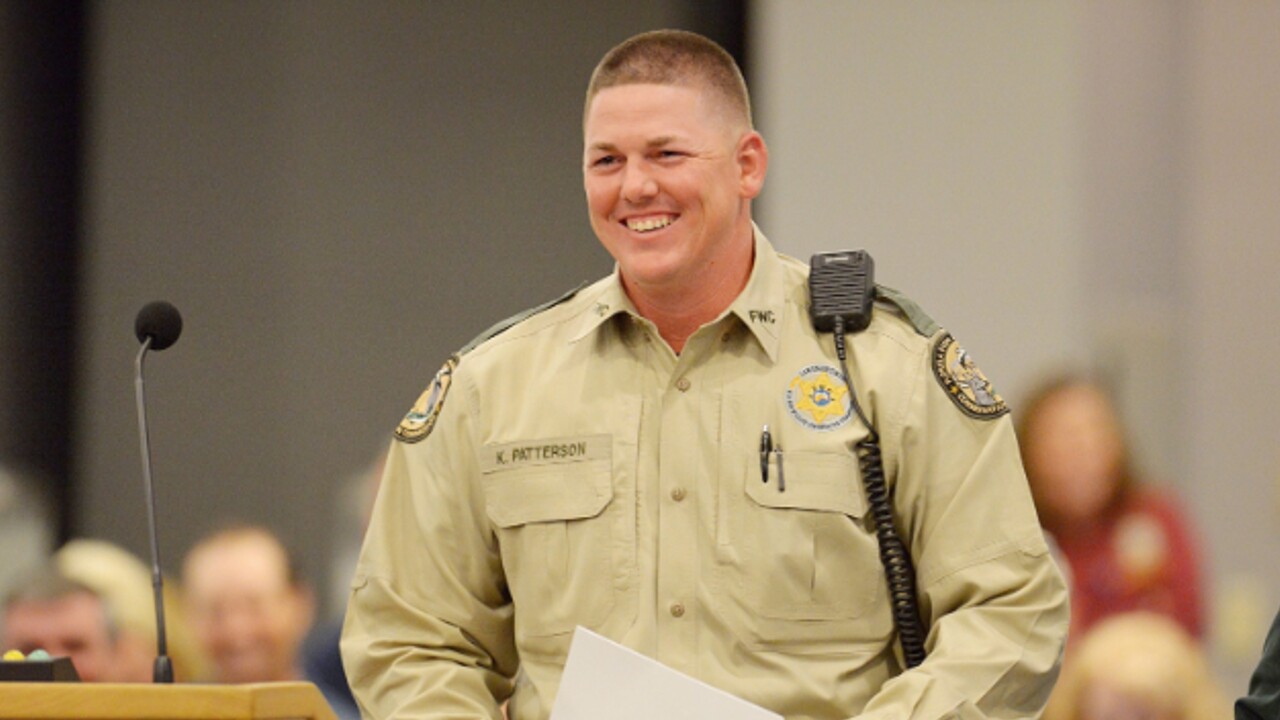 "We need an ambulance out here on State Road 70 bad," a caller said.
Zukowski's grieving mother did not want to comment on the investigative findings.
But Patteron's wife told WPTV in a statement:
"Kyle was a loving husband, the best dad and mentor to many youth. He loved his family, cattle and his favorite dog Callie. He was involved in many organizations in the community and was dedicated to his career. He put his faith in God above all else."
WPTV has contacted the FHP to learn more about why the arresting trooper did not appear for Zukowski's license hearing to contest her suspension.
WPTV is also trying to figure out why law enforcement couldn't stop Zukowski from driving after nearly 15 minutes of 911 calls.