(WBBH/NBC) - A man's unique field sobriety test was caught on police body camera in Southwest Florida.
The video was recorded after a McDonald's employee found the man slumped over the wheel at the Cape Coral drive through.
When police asked him to do a field sobriety test, officers said he couldn't stay focused.
That's when he attempted to do a cartwheel in the parking lot.
After failing the field sobriety test, he refused his breathalyzer.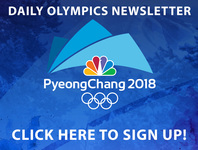 Officers found a chilled, unopened bottle of wine in his truck and placed him under arrest for DUI.
Officers said they knew Christopher Bidzinski, 30, from an incident the night before where they had to take him home.
This is Bidzinski's third DUI arrest in the last three years.
Courtesy WBBH-TV via NBC News Channel