LAND O' LAKES, Fla. — A Pasco County man was arrested on Tuesday after deputies found a teenage boy chained up inside the garage of a home.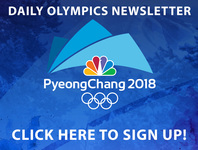 Pasco County deputies responded to a location on Calvano Drive in Land O' Lakes to check on a 17-year-old male who had signs of physical abuse. When they arrived, they reportedly found the teen chained at the ankle to a 150-pound punching bag.
Pasco Fire Rescue cut the chain and determined the juvenile did not need medical treatment.
Carlos Alvarez, 42, was arrested on Tuesday just before 5:30 p.m. after being located at a nearby park.
The sheriff's office believes that the teen had been chained up since Sunday when he was returned after running away.
Alvarez hit the teen with a belt leaving marks on his body, according to the arrest report. He also reportedly punched the teen multiple times in the face and body. Post Miranda, Alvarez admitted to the crimes.
Alvarez has been charged with aggravated child abuse and placed under a $100,000 bond.