COLLIER COUNTY, Fla. -- As a chilly January morning gives way to a warm afternoon Dusty "Wildman" Crum scans the Everglades.
He's searching for invasive Burmese pythons. And it doesn't take him long to catch a 10-footer.

"Wildman is one of 25 hunters handpicked by the South Florida Water Management District to hunt pythons, in Collier, Broward, and Miami-Dade counties."

"In March 2017 we started a pilot program with a goal of reducing the number of pythons in the Everglades," said Phil Flood with the water management district.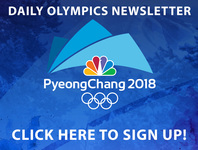 In just ten months hunters have caught more than 800 pythons.

"Because of its success continuing to build, we added some additional funding and we're continuing it into this next year," Flood said.

If left to slither around the Everglades, the captured snakes would have likely eaten more than 100,000 small mammals and birds In 5 years' time.
"Burmese pythons are spreading from the center of the Everglades National Park to east, west, north and south, said conservation biologist Joe Wasilewski.

Wasilewski has watched pythons take over the Everglades, and he's one of several researchers studying their patterns. "Something is removing all of our small mammals and we know for a fact that Burmese pythons eat them, so let's add 2 and 2 and you have the pythons are removing our small mammal population."

In October, a team of U-F researchers collected mosquitoes from the Everglades and found that they took nearly 80-percent of their blood meals from the hispid cotton rat; 400-percent more than when they were tested almost 40 years ago.

"And now there's not enough small mammals to go around, they're getting desperate and they're feeding on whatever they can and a lot of that is the rats," Wasilewski said.

Here's why you should care: These rats are the only known hosts of the Everglades virus.
While rare, it can be transmitted to humans, and in extreme cases, cause encephalitis.

"This could be alarming because if this happens in areas where the urban meets the wild areas, these mosquitoes can come in and infect people so it certainly could be a concern," Wasilewski said. "And that can cause health issues, so its a bigger problem than what people see."

It's another reason Wildman will continue to hunt as many pythons as he can "I do feel for the snake. they're beautiful creatures but they just don't belong here. They're wreaking havoc."

All of the pythons captured in the program are humanely euthanized.
The Florida Fish and Wildlife Conservation Commission also has a python elimination program with 21 hunters who have removed 58 snakes in the last year.