Coast Guard officials offloaded a massive amount of cocaine seized in several operations – with a street value of nearly $200 million.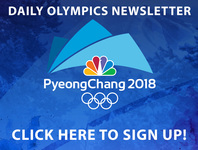 Crew members from the cutter Hamilton stopped at Port Everglades on Tuesday morning, dropping off the nearly seven tons of drugs.
A total of five different ships were involved in the seven cases that netted the seizure, taking place along the eastern part of the Pacific Ocean bordering Mexico as well as Central and South America.
"It truly is a team effort stopping these drugs from entering the United States, but more important than the drugs themselves are the arrests and the linkages these cases represent and the steps closer to dismantling the criminal networks that tried to move them into the United States," Capt. Mark Gordon, commanding officer of the Hamilton.
Officials valued the total haul at approximately $190 million.
Story from our news partner NBC 6.
Today @USCG Cutter Hamilton will offload more than 14000 lbs of cocaine seized in Eastern Pacific. Join U.S.Coast Guard Southeast Facebook page at 8AM EST for a live report. Footage from a case below; more info in media advisory here: http://t.co/omqGWYR189pic.twitter.com/22miI00DKS

— USCGSoutheast (@USCGSoutheast) February 13, 2018