The St. Lucie County sheriff held a news conference Thursday morning to discuss an ongoing investigation involving a registered sexual predator, fearing there may be more victims.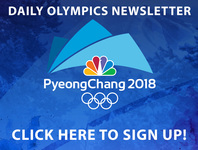 Sheriff Ken Mascara highlighted the case of 48-year-old John Edward Reese, who is currently incarcerated after a violation of probation.
According to the sheriff, Reese violently attacked and raped two women in Stuart in 1997 -- one was 55-years-old and the other was 69-years-old.
Reese was arrested and charged with kidnapping, sexual battery, battery on the elderly, aggravated battery and threat of force.
He was convicted of sexual battery by threat of force and sexual battery with great force and sentenced to 20 years in prison.
Reese served 17 of those 20 years and was released in 2014 on supervised, GPS monitored probation for four years with the lifetime designation as a sexual predator.
"During a routine address check on Jan. 4, our detectives found Reese to be out of compliance with his mandatory curfew requirement," said Mascara. "His probation officer was notified and Reese was arrested on Jan. 9 for that violation and he was booked into the St. Lucie County Jail and is still there pending a parole board hearing."
The day after his arrest, an ad in a local newspaper prompted a woman to come forward, stating that she too had been raped by Reese and only now felt safe to report it since he was incarcerated, the sheriff said.
"They were scared and they remained scared even though he's in jail," Sgt. Suzanne Woodward added. "They feel better about it, (but) the threat to their family was very real and they had no reason to believe he wouldn't carry out the threats."
Charges are pending and the sheriff's office is working with the state attorney's office.
The sheriff is asking anyone who has been threatened, attacked or abused by Reese to please call detectives at 772-462-3220.