A Port St. Lucie dermatologist who pleaded guilty of misdiagnosing patients with cancer and then treating them for it has been sentenced by a federal judge on Thursday to 36 months in prison for defrauding over $300,000 from the health care system.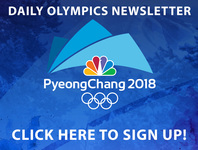 Gary Marder pleaded guilty in December and appeared before the judge.
"I'm sorry," Marder said through tears.
Marder admitted he billed insurance companies for the work of a radiation specialist who never actually worked on those cases.
He also admitted that he ordered his staff to falsify about two dozen patient files after the government issued a subpoena for them.
As part of his plea agreement, he had to give up his medical license.
Marder received the sentence in his federal fraud case. A medical malpractice case would be a civil matter, which would not be brought before a federal judge.
Marder's attorneys pleaded with the judge to not give him a prison sentence. They said the father of six had done great things for his community and said the only way his behavior of defrauding the federal government could be explained was to look at his past.
His attorneys mentioned Marder had struggled with alcoholism and depression as well as the life-long trauma of being the child of a Holocaust survivor.
The judge took everything into consideration but agreed with the government that a message had to be sent to others who might think about committing such a crime.
In his statement to the judge, Marder apologized to "anyone who I have harmed".
On Feb. 24. 2017, Marder had a very different message. In a news conference he held with his then-attorney Willy Gary, Marder threatened to sue news outlets, reporting on the case, for half a billion dollars.
"I have never, will ever do anything that will hurt them," Marder said about the allegations against him on Feb. 24.
Some of his former patients, like Gloria Strumalo, disagree.
"We know better," Strumalo said. "We know the truth."
Strumalo said Marder had diagnosed her with skin cancer and she had undergone treatment, including radiation.
"I went for 20 days of two hours," Strumalo said.
When she got a second opinion from Dr. Ted Schiff, she learned, she never had cancer and that all the pain from surgeries and radiation she had undergone had been for nothing.
"It's devastating," Strumalo said.
Schiff said he started to recognize Marder's patients by the sheer number of biopsies that had been done.
The whistleblower case ended with Marder paying $5.2 million to the federal government for overbilling Medicare.
But the federal government also had been building a criminal case against Marder.
Marder, who lives in a $27 million mansion, has until April to surrender himself voluntarily to a federal prison.